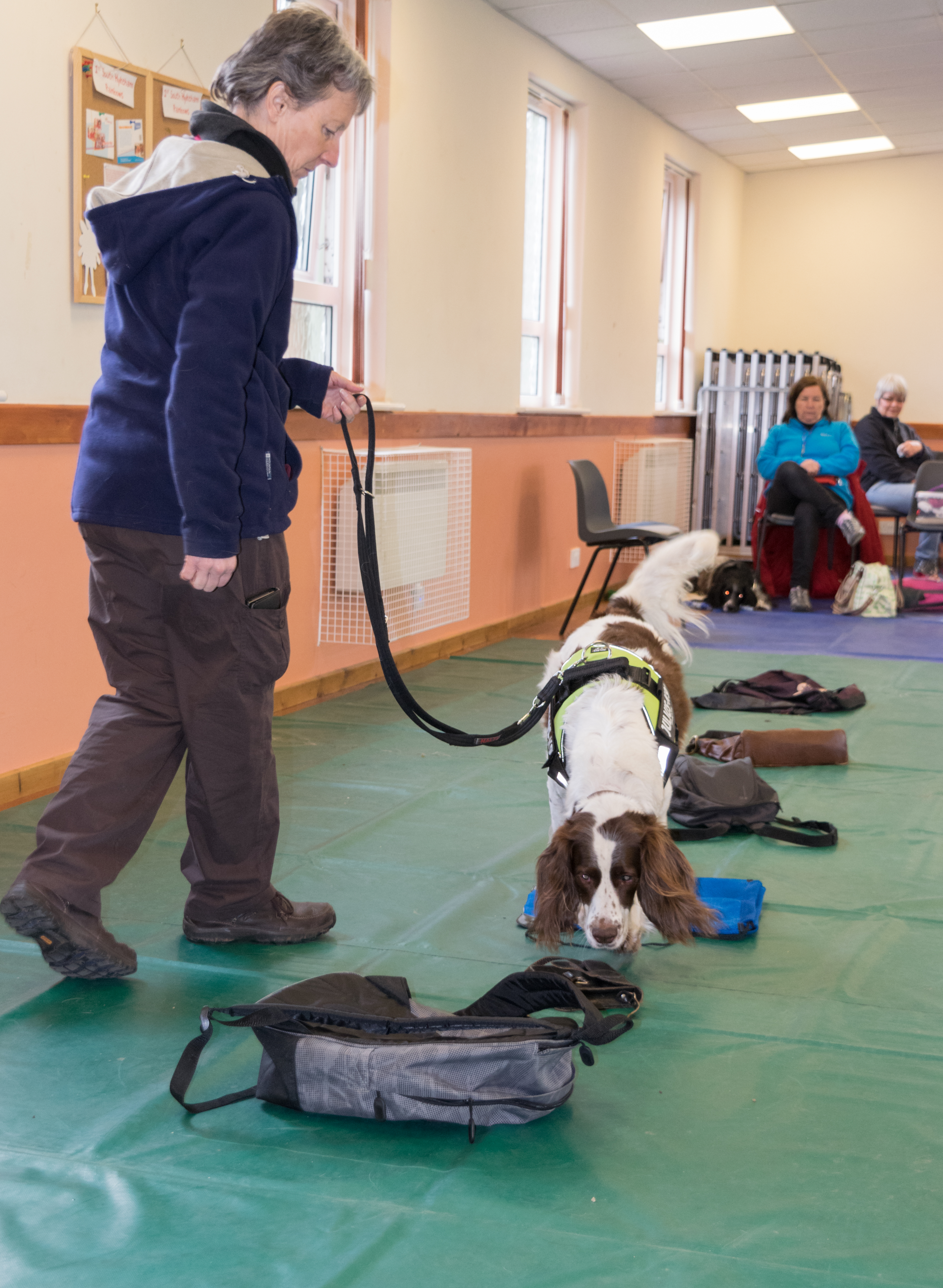 Top speed to top search dog
Does your dog do everything at top speed? Does she lack concentration and self control? How would it feel to be able to set up an activity where she learns these skills for herself?
Baggage searches give your dog the opportunity to sniff for rewards (which you KNOW she loves to do!), while discovering that if she is too fast, too distracted, she simply won't find what she wants.
Search specific skills are also a wonderful way to add to your scentwork skillset and have more fun working with your dog. This course will teach you and your dog how to search baggage, i.e. suitcases, handbags, rucksacks, etc., systematically and successfully.
The lessons will help you to think about how much scent the dog is likely to access according to the type of bag and how to maximise or minimise the scent picture. This will equip you with the knowledge of how to set the correct level of challenge according to your dog's scentwork skills.
Following my baggage search protocols, you will take your dog from basic baggage searches with empty bags and easy to access finds to advanced searches with fully packed, closed bags.
What's in the box
This course includes detailed video presentations on starter, advanced and postal searches. You get online and downloadable course notes and a graded quiz to ensure your learning is on track. On completion you qualify to receive a graduation certificate.
Even better, your dog will have learned that speed isn't everything, and that you, the handler, can be a great supporter during these complex searches. You will learn how to give your dog space to work. And your observation skills will receive a wonderful boost as you learn to really look at what the dog is doing and telling you.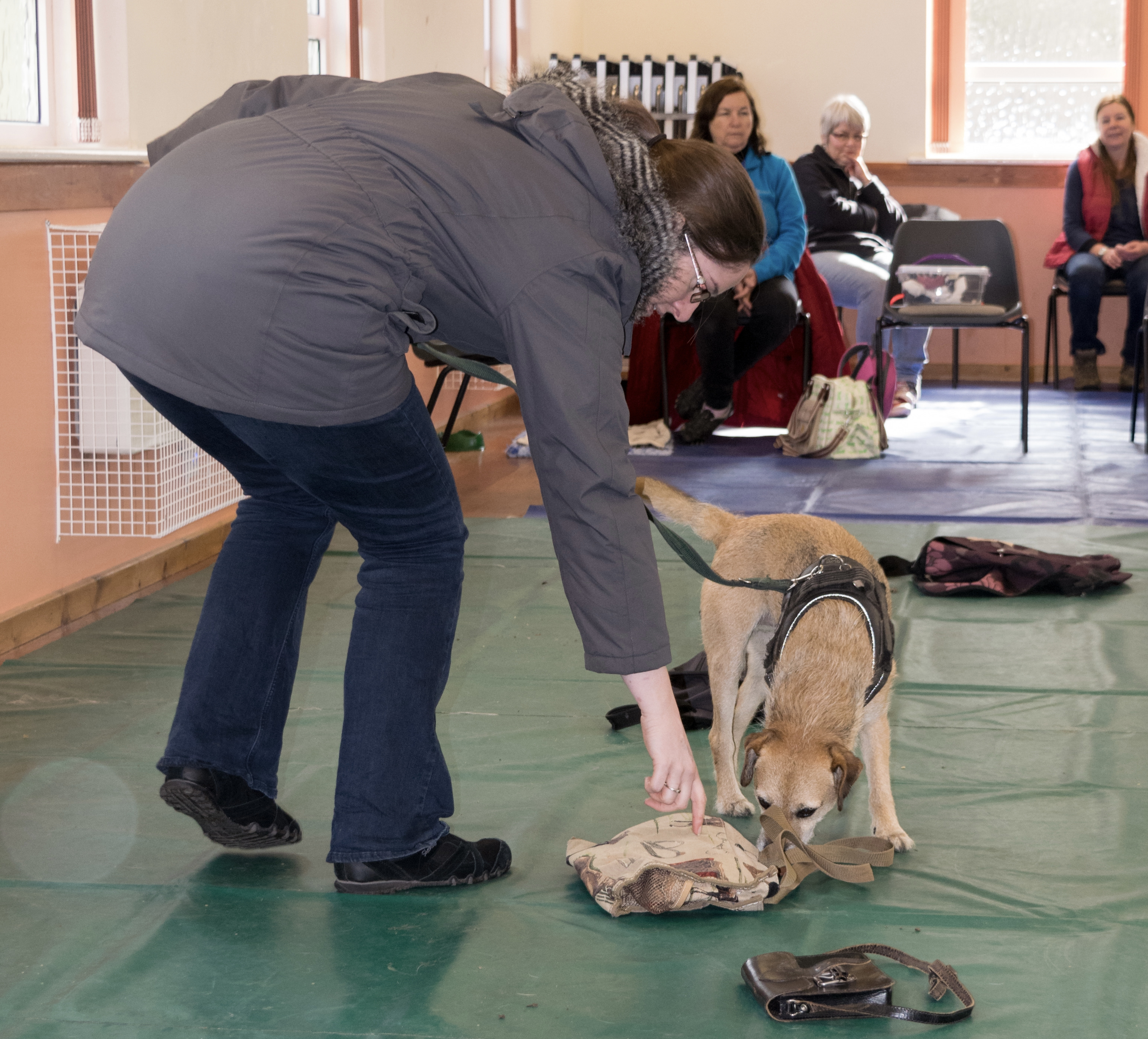 Learn starter searches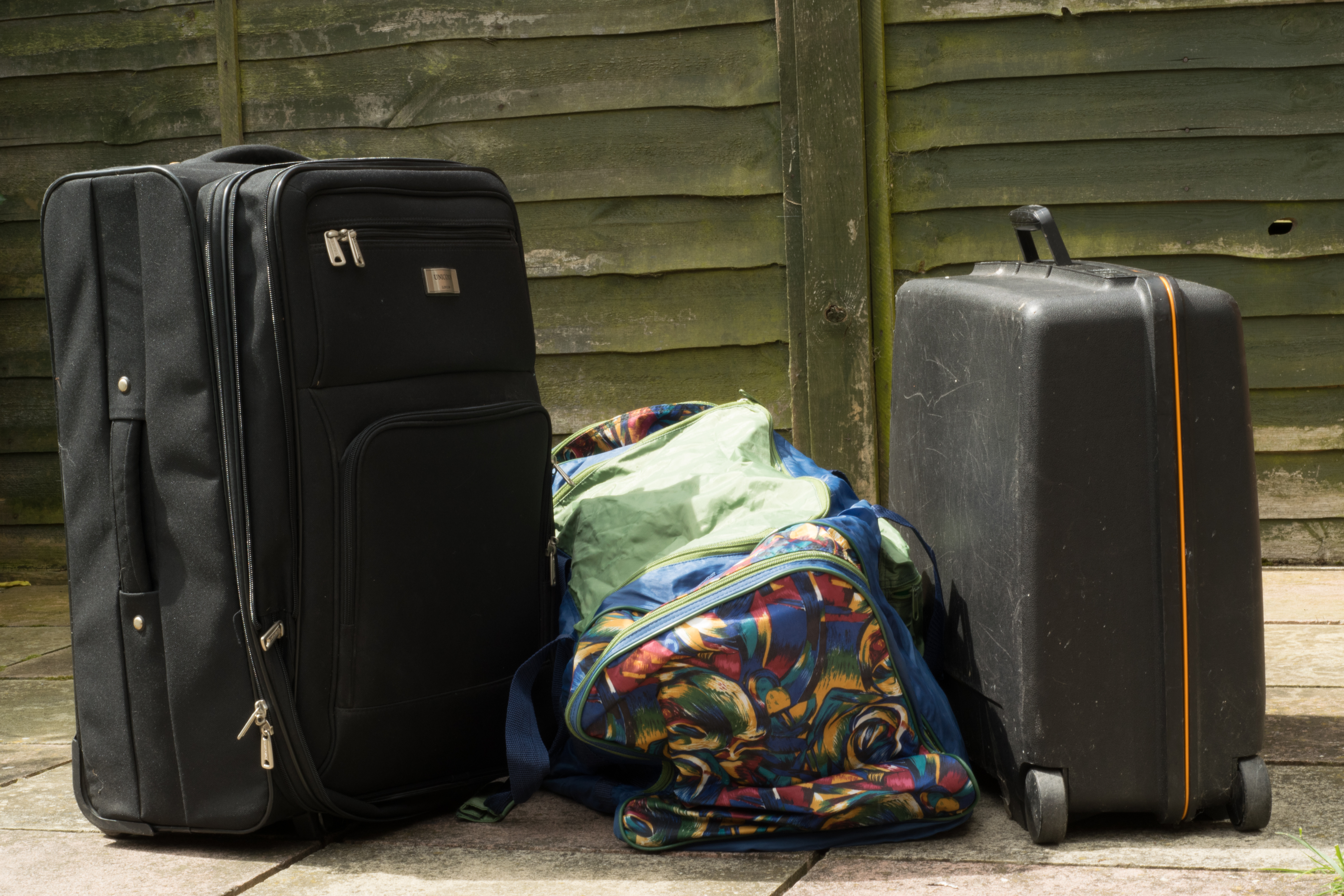 and advanced searches
and even postal searches
Available in days

days after you enrol

Introduction
Available in days

days after you enrol

Baggage searches
Available in days

days after you enrol

Bonus search
You can now access all areas!
Have you heard about the Super Scentwork Subscription? Listen up! As a Super Scentwork Subscriber you get access to all of my courses (including this one) and resources for as long as you are subscribed. Buying these separately would cost you over £1500 and I can't even begin to quantify the value of all their content! But for just £30p/m you can get all the courses. And resources.
Yes, you also access to all of the downloadable resources I have developed. This 'done for you' library of resources includes infographics, trackers, guides and books. I'm always adding new resources, such as the brand new TDS Scentwork Workbook, which you will have access to the minute they're available - and at no extra cost.
What are you waiting for? Click below to subscribe now!

EXAMPLE
As an added bonus, I've included a lecture on searching postal bags, another search to add to your skillset. Postal searches are deceptively tricky. I will teach you how to build your dog's confidence. From starting with just a few empty bags to searching a whole pile of stuffed sacks, your dog will love these searches.