I'm thrilled to be able to make myself available to you as your very own scentwork coach. Wherever you learn, be it in classes, workshops or online, having the undivided attention of the coach can be a rare treat. Imagine being able to discuss your dreams, blocks, successes, challenges and plans with them. In private, without interruption, on a regular basis or just when you need a safe sounding board or advisor. This is what I am now able to offer you.
Throughout my (many) years teaching and presenting, I've had the unrivalled pleasure of spending time with my dog world heroes. I treasure those times, those one on one conversations and debates. They have helped me to be the best trainer, teacher, coach that I can be. I'm still learning and growing and loving the process of ever expanding my knowledge and skills.
My desire to share what I've learned, to pass on my experience to others continues to drive all that I do. And to be able to connect directly with you, to help you work with your dog or with your clients is so exciting. I have been asked for this so often but have never been able to fit the pieces together to offer a truly bespoke service - until now.
Whether you are working through my online courses, learning from a book or DVD, or attending in-person scentwork events with any scentwor provider, having a knowledgeable, compassionate, supportive partner to help you understand what you're learning is so special. I can adapt general advice to your specific needs, help you work through challenges with your dog and help you progress at a speed that suits you rather than the trainer.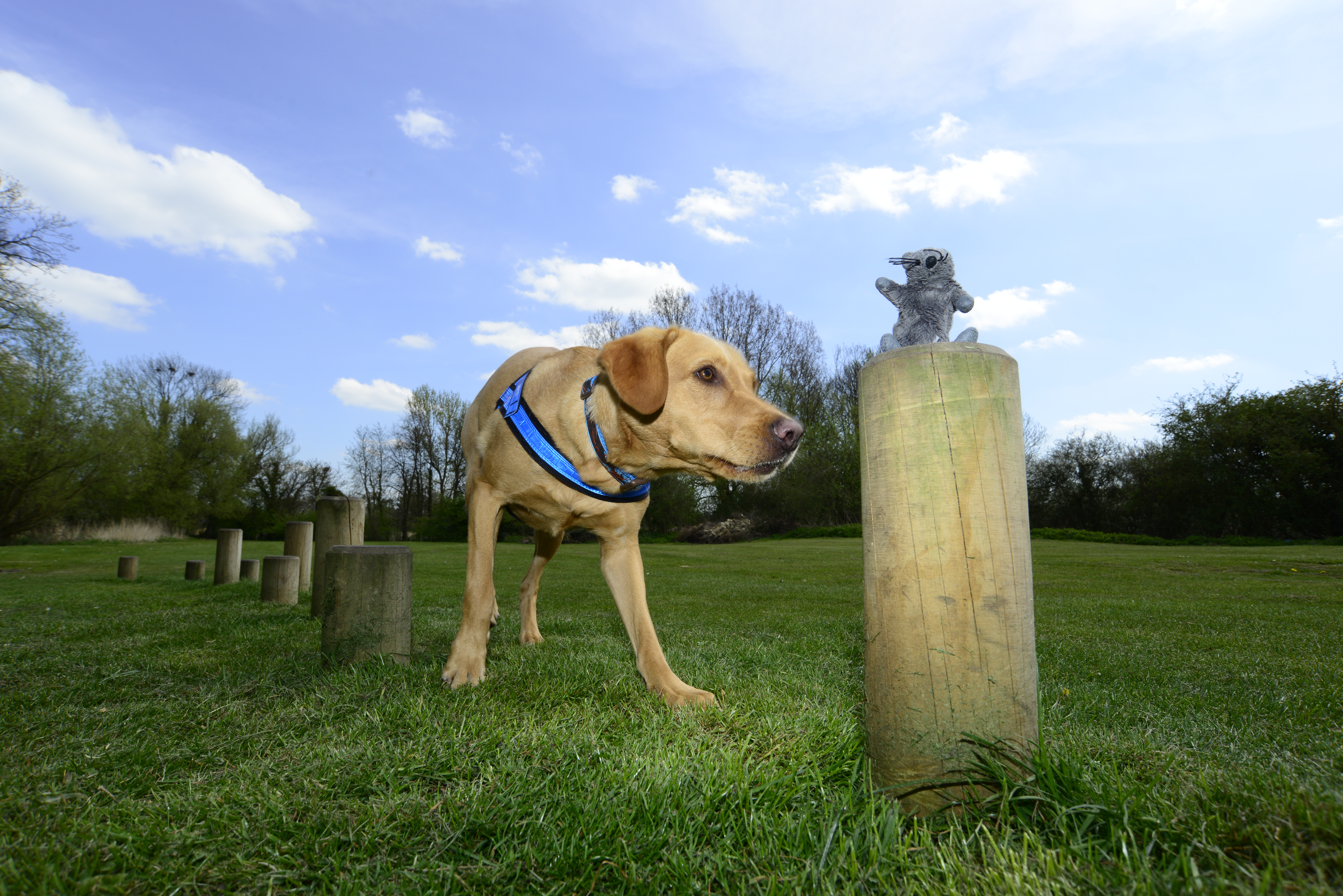 Scentwork Joy
I'd love to help you and your dog find joy through scentwork. If you are just starting out and would like reassurance that you're getting off to the best start or want to know more about which course would be best for you. Or if you are already on your scentwork journey but need help with a particular issue, or advice about what to do next, if you're stuck or are not sure how to help your dog work with you rather than going self-employed, I'm here to help.
Scentwork is joyful, let's get sniffing!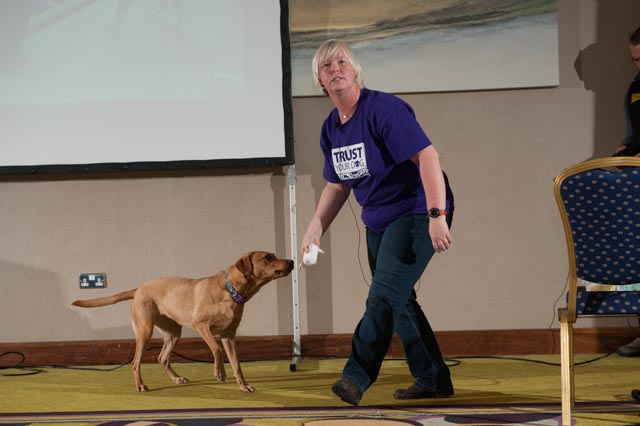 Successful Scentwork Trainer
Work with me to achieve your dream of teaching scentwork. Using the Talking Dogs Scentwork® ethos and methods, you can become part of the TDS family. You can deliver our highly respected and much loved workshops. And give your clients peace of mind that you have learned with a leading pioneer in the business.
Let me help you on your way to becoming a TDS Professional Trainer and even a TDS Elite Trainer. I'm here for you!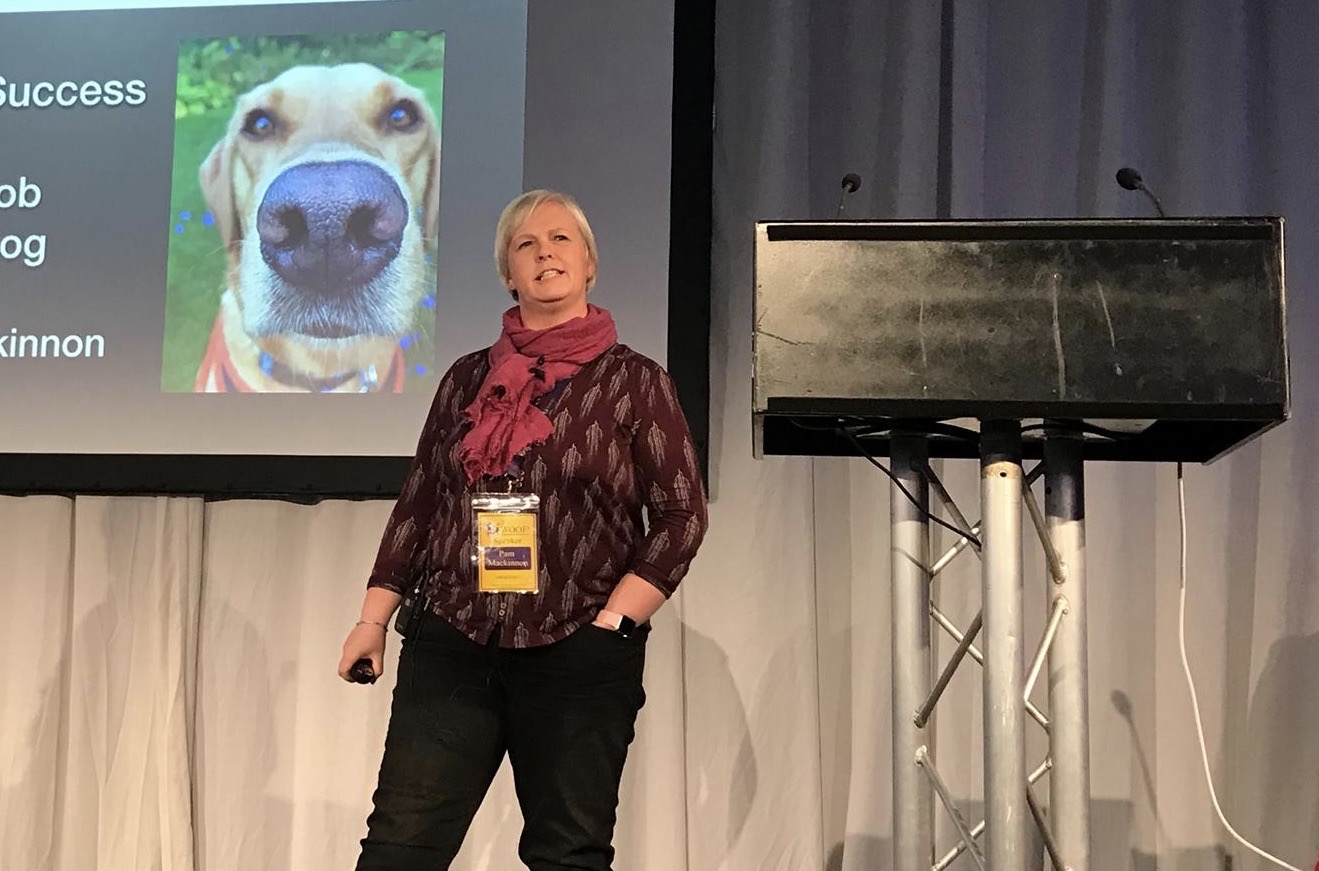 Scentwork Guru
Dog training and behaviour work can be a lonely business. More often than not we work alone. Finding somebody to bounce ideas off, or ask advice from can be extremely difficult. Even in these days of mass communication, having a like-minded professional that you can confide in, that you can ask the awkward or difficult questions of, that can listen to your plans and help you figure out how to make them real is nigh on impossible. Until now! I will help you realise your own potential. To find your own confidence to problem solve and trail blaze. Let's start.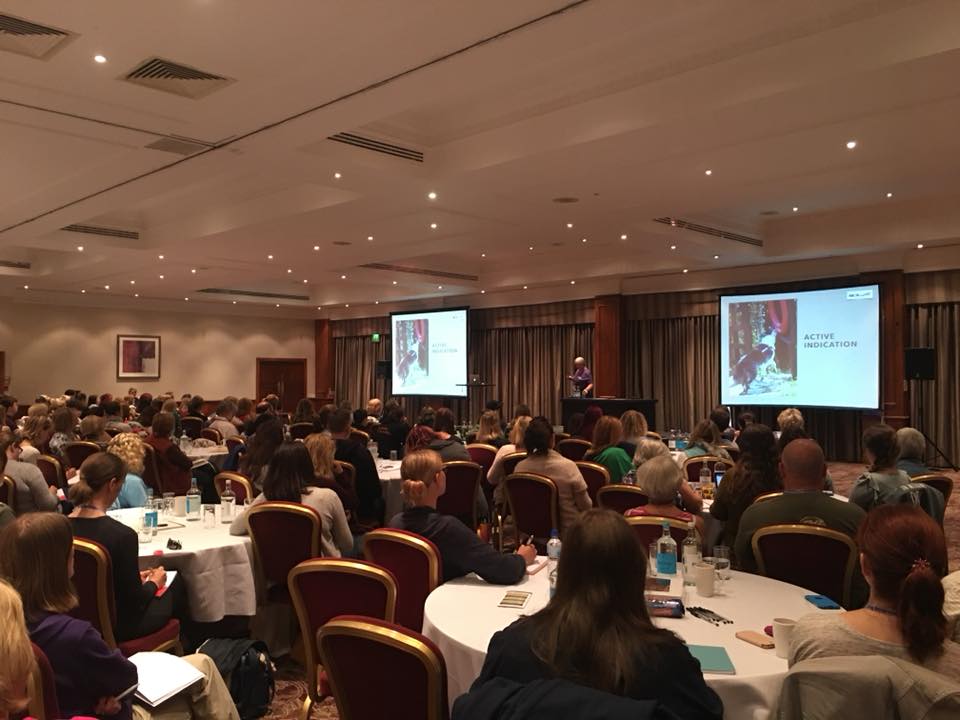 Why choose me as your coach?
It's a fair question and all I can say is that I have probably been where you are now. I've been a complete novice. Remember that everybody, every scentworker, was a beginner once. I've built my experience with the help of those who have been there and done it.
Professionally, I've run set length courses, continuous intake classes, 121s, single and multi-day workshops. I've spoken at charity events and major international conferences, done interviews in print, podcast, radio and TV. I've written articles, blogs, books and courses. I've worked privately, in rescue, with assistance dogs and for government. So the chances are that wherever you are in your professional career, I've been there too.
And so, having been in your shoes, I know how best to help you move on, solve problems, plan ahead and enjoy the process itself, not just the outcome.
We will stay in touch and work together using Zoom, email and video. We will set milestones together and I will be here to support you as you progress on your own personal scentwork journey.
Everything is confidential. You set the pace, the agenda, the goals. It's all abut you!