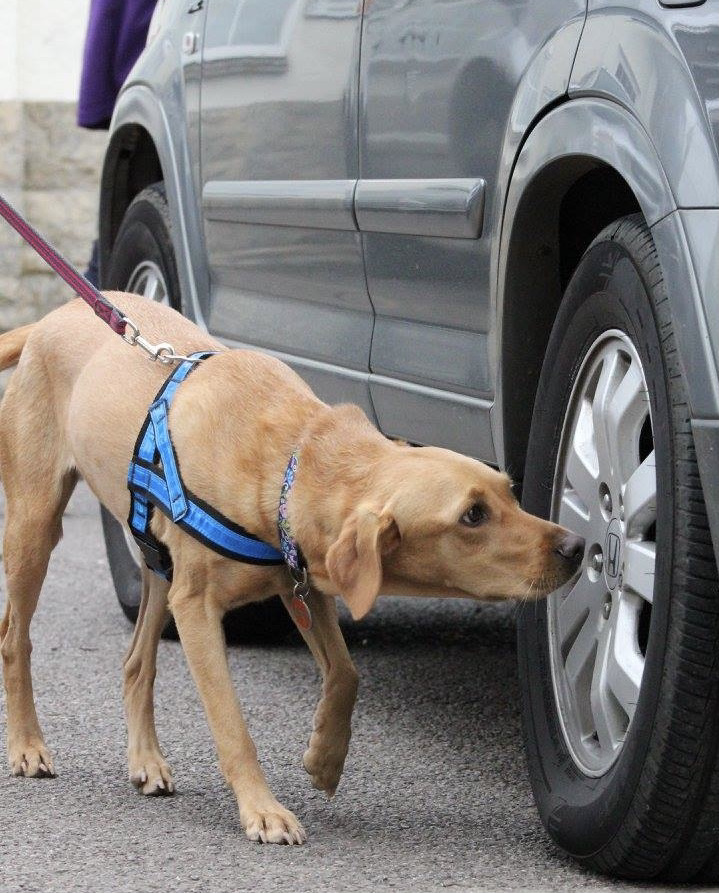 New searches, specific skills
By presenting my topic specific courses in one bundle I've made it easier than ever for you to build on your skills and expand your scentwork repertoire.
So often, training becomes repetitive and boring. But by clever use of single topic courses you can practise the techniques and exercises that will impact all of your scentwork training. Directed searches practised through searching baggage and vehicles is more fun that just searching the same old boxes again and again.
I will help your dog to work with you not against you. I'll show you how to foster cooperation and partnership. Once your dog understands your role in her searches you will both become more confident and successful.
Observation and understanding each other's body language improves communication both within and outside scentwork. These are life skills that can make a huge impact on how you view and relate to each other each and every day.
What's in the box?
This isn't just one course, this is four courses!
Learn how to teach your dog to search:


Vehicles
Baggage
Water
Lost Keys
These ever popular courses have all been updated to make them even easier to use than ever. I take you through each topic step by step. You'll have access to video lesson showing your how to do each step. Online and downloadable course notes that compliment the information in the videos. Take these note with you when you're training so that you can review and remind yourself what comes next. And graded quizzes that help cement some of the main lessons in each topic. Honestly, with all this content you can't help but learn.
But here's the bonus. I've minimised the time it will take you to complete the courses. Quick lessons that you can dip in and out of. That way, you can maximise your time. I want you to be able to spend your precious time practising what you've learned with your dog, not sitting in front of a screen.
So if you're ready to learn, I'm ready to to be your guide, your coach, your teacher. So many dogs and their people have successfully learned these skills through my courses, you know you are in safe hands.
"Loving the course and trying not to binge watch it all at once!"
Bill Ward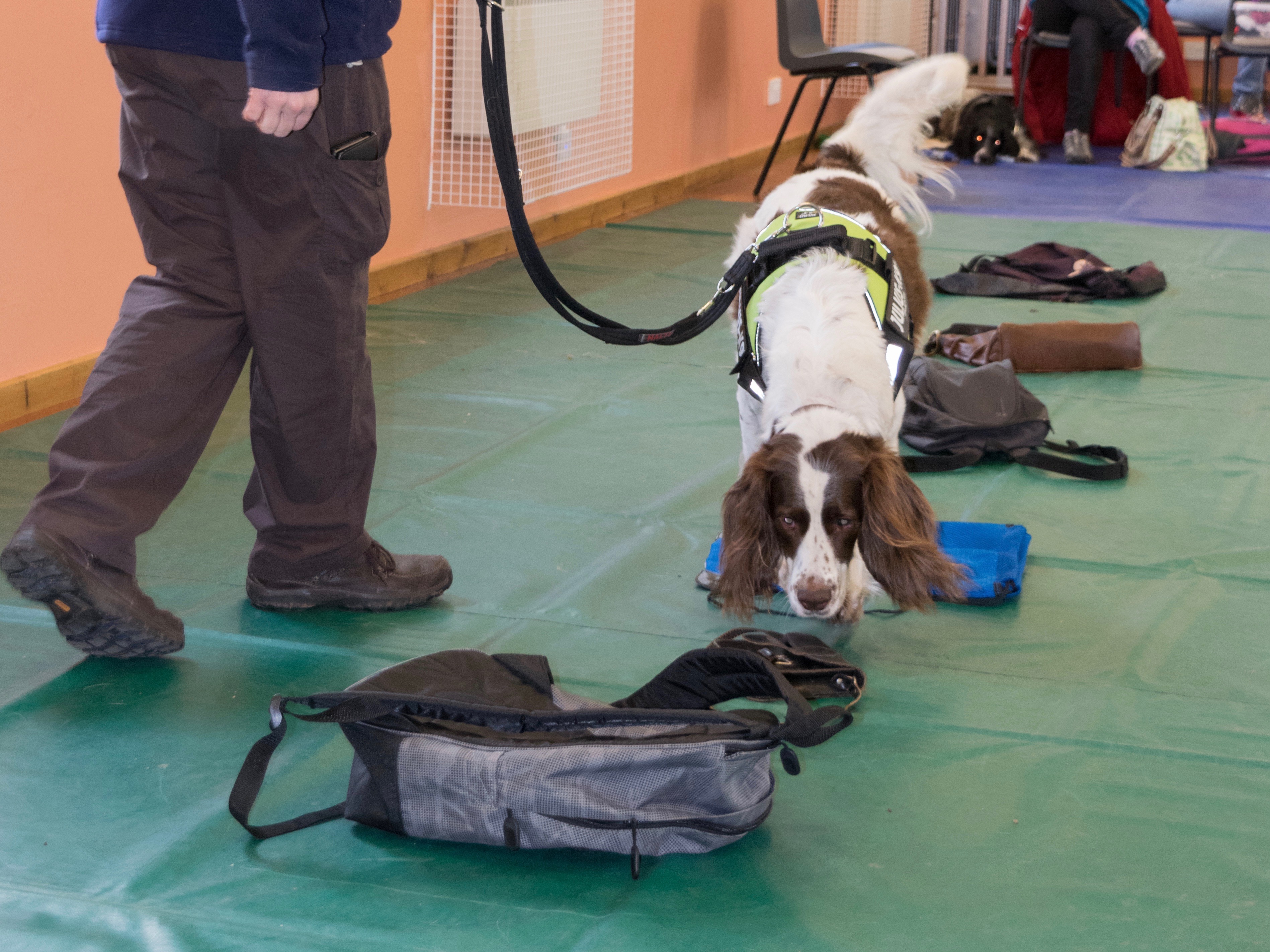 Baggage
Search suitcases, rucksacks and bags of every kind. All these courses teach you how to start and how to advance. Set up dedicated baggage searches or incorporate a few bags into other searches. Work on or off lead. Cooperation is key and baggage searches really help you and your dog work together.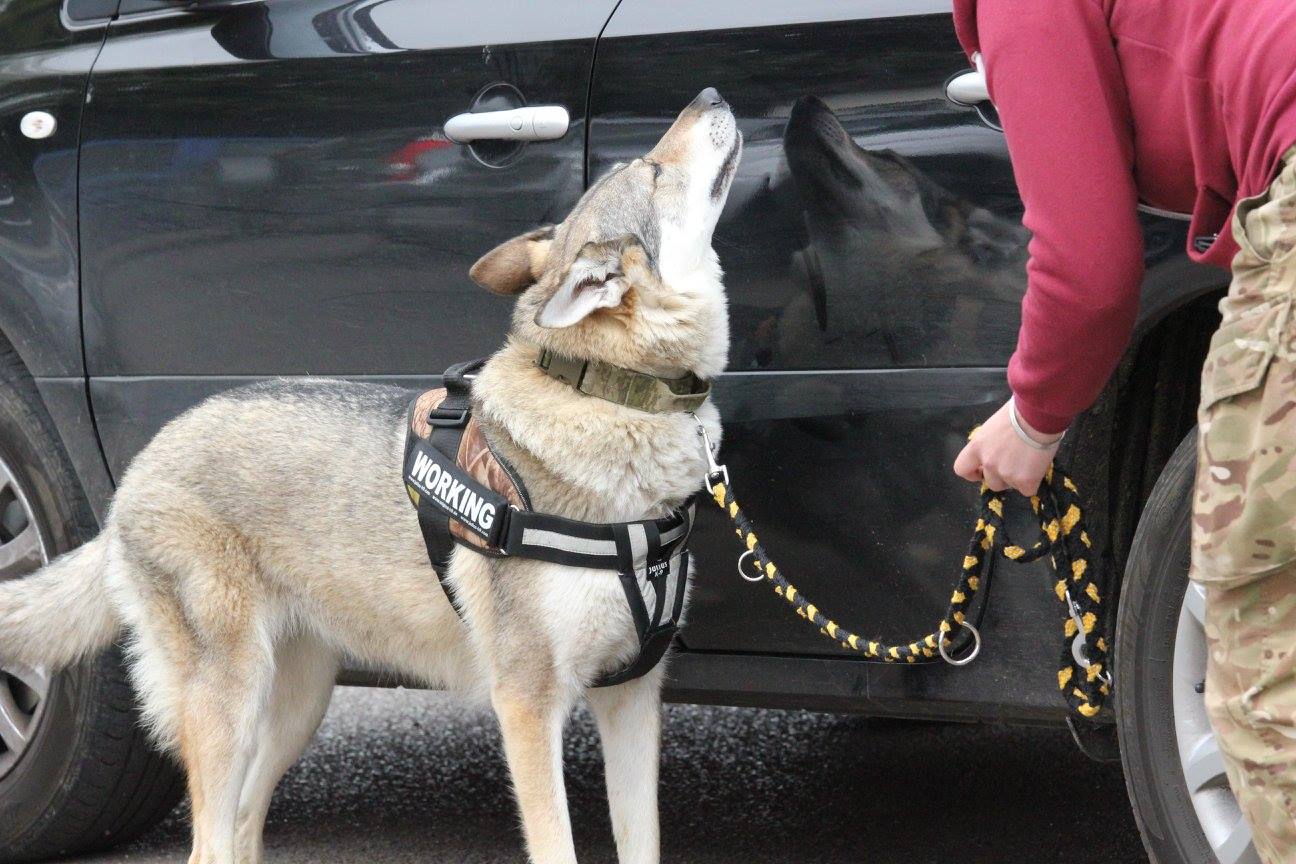 Vehicle
Deceptively tricky searches, you'll really learn to trust your dog if you start working on vehicles. With scent travelling in all directions, this search will really teach you to trust your dog. With these mobile searches that you can take with you and set up anywhere you like, you'll never again have to search for somewhere to sniff. Cars, tractors, buses, search any vehicle with this protocol.
Open water
Paddling just took on a whole new aspect. Searching for scent around the rock pools, under the seaweed and along the jetty is perfect for your canine water baby.
Postal
Postal searches provide you with searches within searches. First the dog identifies the bag that contains the target scent. Then you can work on to find the envelope or box that contains the article. Indoor or outdoor, line-ups or pile ups, set out your search according to the challenge level you're ready for.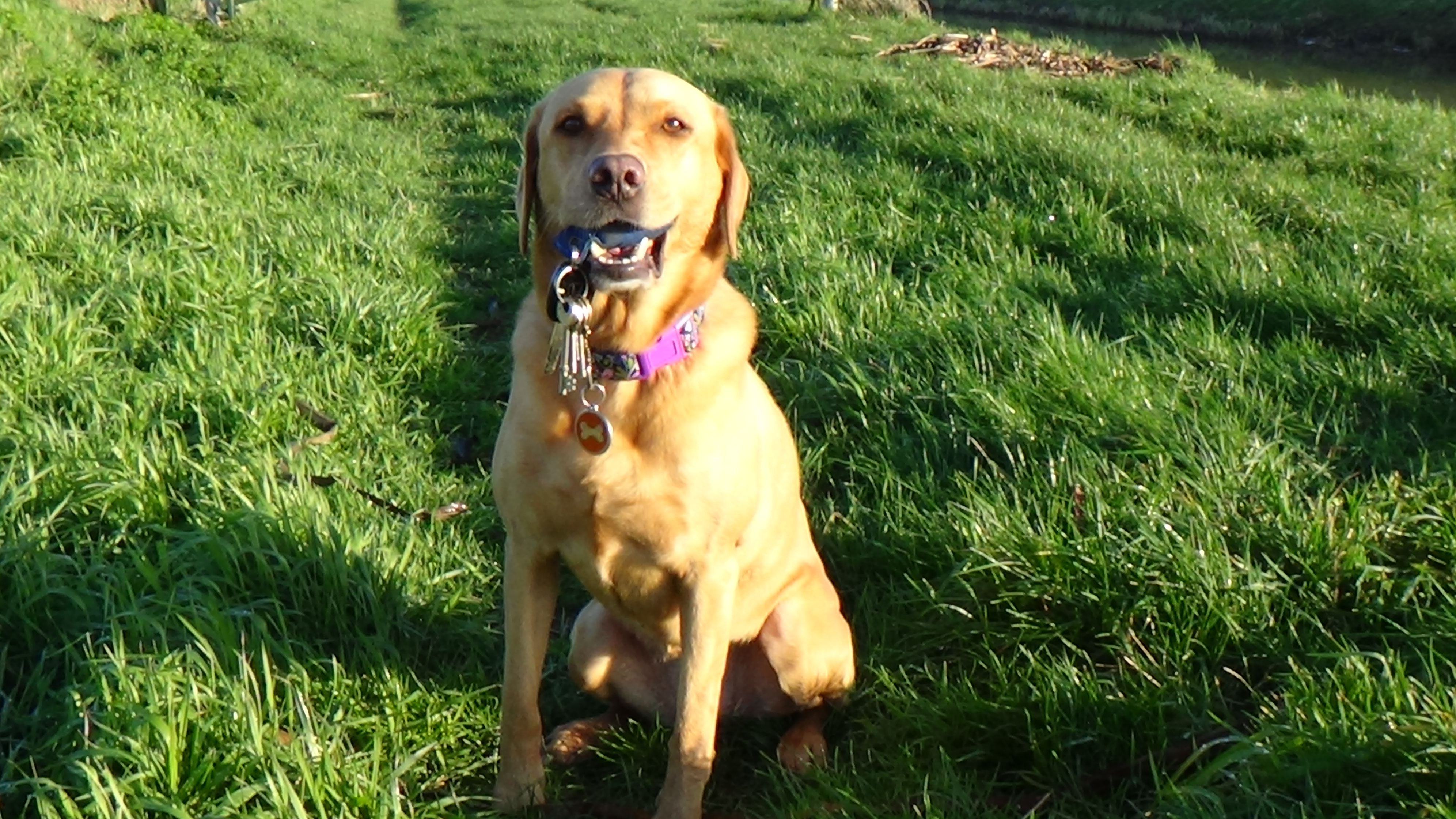 Lost keys
If you've ever lost your keys on a walk you will know the panic and worry that follows. But with this course you need never worry again. You can have great fun teaching your dog to excel at what may well be her most important search ever. Save yourself the anxiety and cost of calling help and replacing keys. And what's more, you can teach your dog to find all sorts of lost objects, such as a dropped phone or even your inhaler or wallet.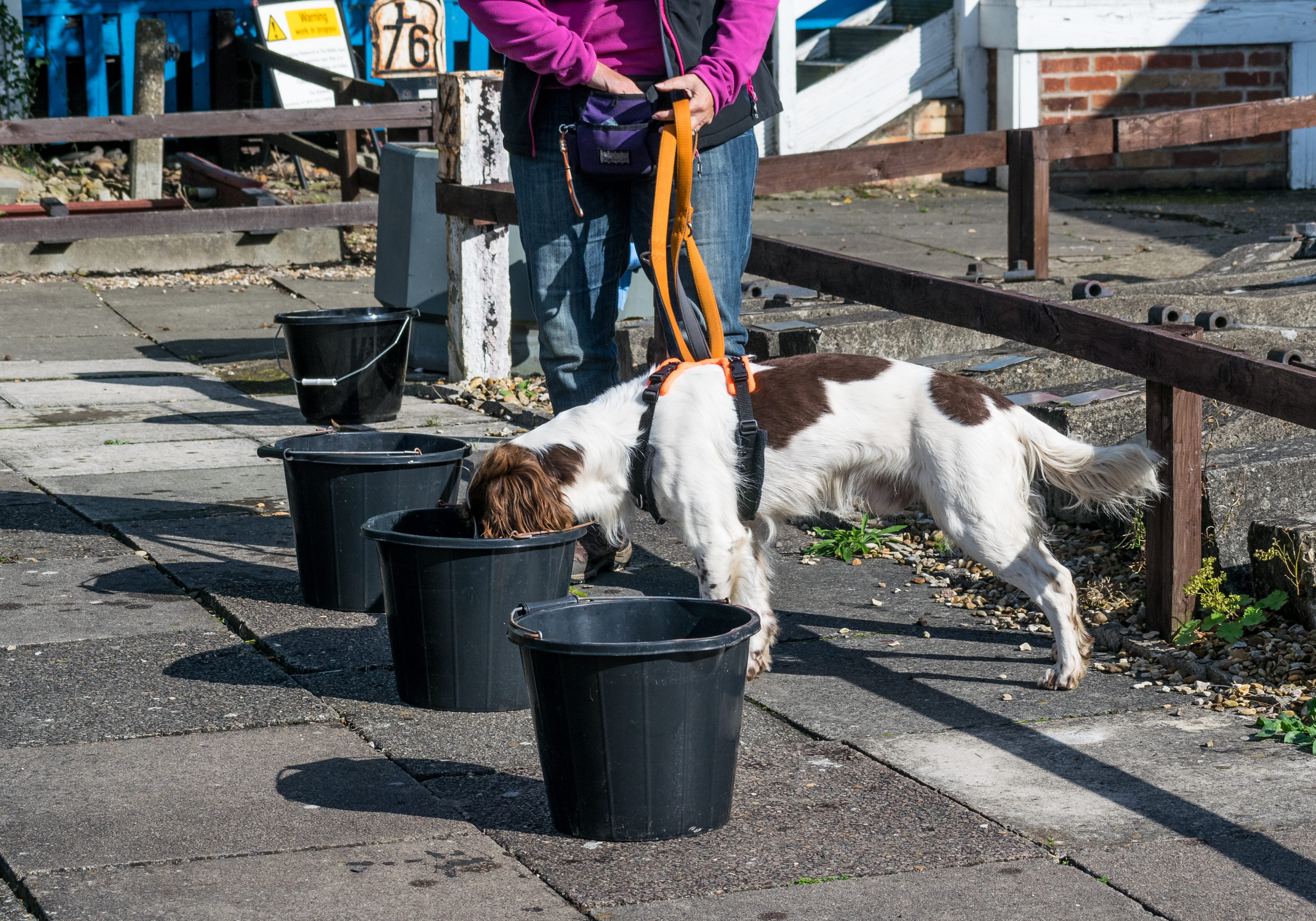 Water containers
The perfect way to search water without your dog getting her paws wet. Plus you can enjoy water searches without having to travel to the beach. You can easily set these up in your garden. Plus you can incorporate them into other outdoor searches. Like all the other courses, these searches are suitable for all dogs whatever scent they're searching for.
"Best search you ever taught us . . . all our keys have the same tag!"
Sam Swanson, Chiltern Pet Partners
Specialist searches for every dog
The searches in this course are specialist. They are based on the searches I did while working as a professional drug detector dog handler with HM Customs. But that does not mean that you need a specialist dog. You and your dog can do exactly what Ash and I are doing in this photo.
How is that possible?
I've designed each course so that it's suitable for every dog who has already learned to search for a specific scent, ideally with me at Talking Dogs Scentwork®. All dogs can do these searches. All handlers can teach their dogs these skills.
So while it's awesome to watch pro dogs, like Ash. at work, it's just as awesome to see your own dog demonstrating the exact same skills. So don't let anyone tell you that your dog isn't suitable. You don't need a spaniel or a malinois. Your dog has the ability. Your job is to unlock it. My job is to show you how.