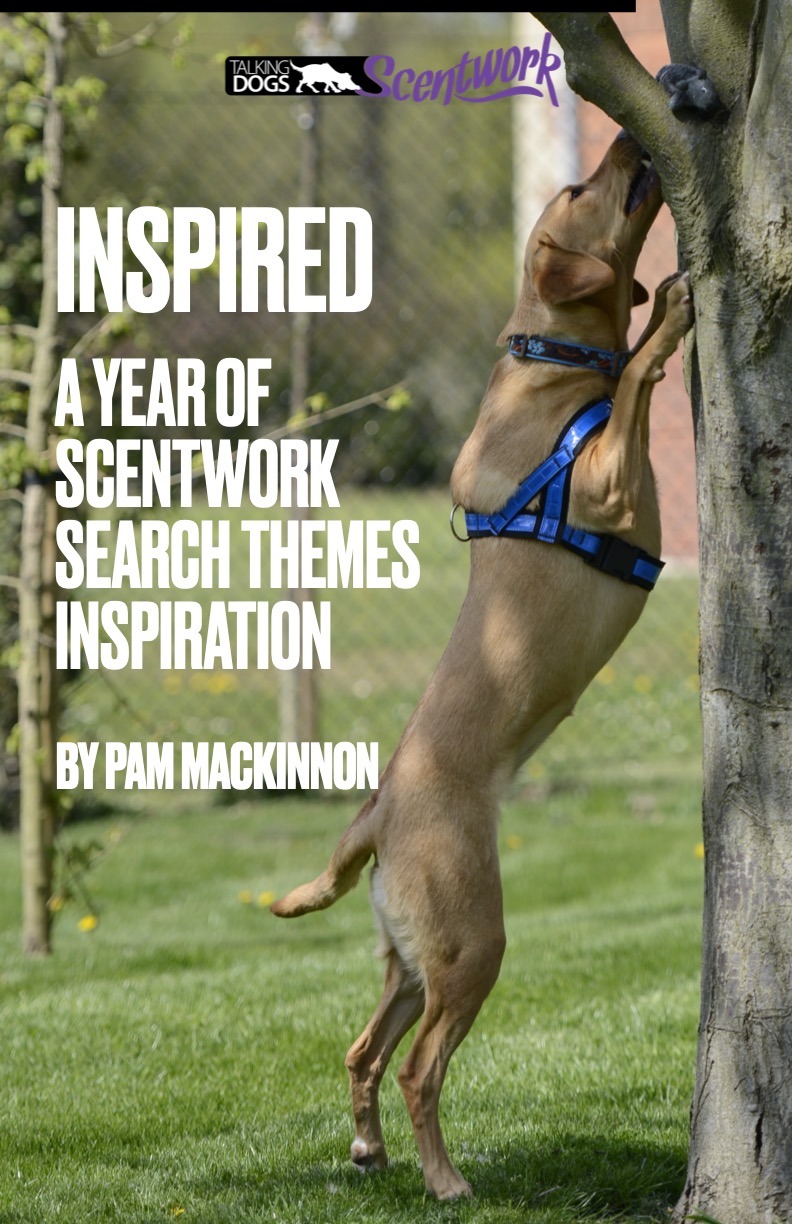 A whole year of inspiration!
Sometimes it can be difficult to think up different scentwork searches. Especially when you are confined indoors. Or in one place. Or have run out of inspiration. So I've come up with 60 ideas to keep your search team busy for a whole year. I've split my suggestions into three sections: Search Factors, Indoor Searches and Outdoor Searches. You can mix and match the themes, combine them or work on individual topics. I've included a printable to take you through the whole year, plus one each for the three sections.
Whenever you need inspiration, open this book. Use the charts for quick ideas, and then read more about each theme for more inspiration, tips on working safely and to look at the world through scentworker's eyes. You will be ready to search in no time.
I'm so happy to have done the hard work so you can concentrate on the scentwork.
54 pages, 60 ideas, 4 printables, comes as a downloadable PDF
Printables included!

I have included 4 printables in this book for you to use as easy guides. Print them to put up on your fridge or in your training hall. Tick them off each month. Or use them when you need that bit of extra inspiration at a glance.
You get:
Search Factors
Indoor Search Themes
Outdoor search themes
Year of search themes chart