The art of teaching requires that the trainer makes the skill they are teaching look easy. But I'm not going to sugar coat it: recognising the dog's physical, behavioural and emotional needs in addition to a thorough understanding of both learning theory and scentwork systems is far from easy. There are no short cuts.
But learning your craft doesn't have to be a slog. The process is the prize, enjoying learning and wanting to pass that knowledge on to others is a real gift. I've put together a series of Pro-Track courses that will help you dig deeper in order to better understand the needs and roles of both dog and handler. Reading body language, knowing how to respond to different dogs in different situations, communicating clearly and succinctly is what makes great scentwork trainers stand out from the crowd.
We know how useful scentwork training can be. Not just a joyful activity that people and dogs can participate in together, but as a tool for building relationships, confidence and engagement. Supporting scentwork teams as they learn how to use their dogs' innate scenting talent to best effect is one of the most important gifts you can offer. And with increasing numbers of clients wanting to learn about scentwork, this is a great time to take a deep dive into indications, handling skills, and coaching techniques in preparation for adding scentwork to your service portfolio.
And even better is knowing that you can be supported too. Supported as you begin to teach starter scentwork and as you develop and enhance your skills to reach a wider audience. It's the one thing I regret on my scentwork journey, so much of it was done alone. I'd have loved to have bounced ideas off a likeminded friend, to have had more support when working with my own dogs and to have had a safe place to ask questions and be a student. That's why the Trainer Scheme is there for you right from the start of your teaching journey, you don't have to be Billy No Mates as you work hard to learn and coach and excel at scentwork.
So let's go! Let's get learning and let's get teaching!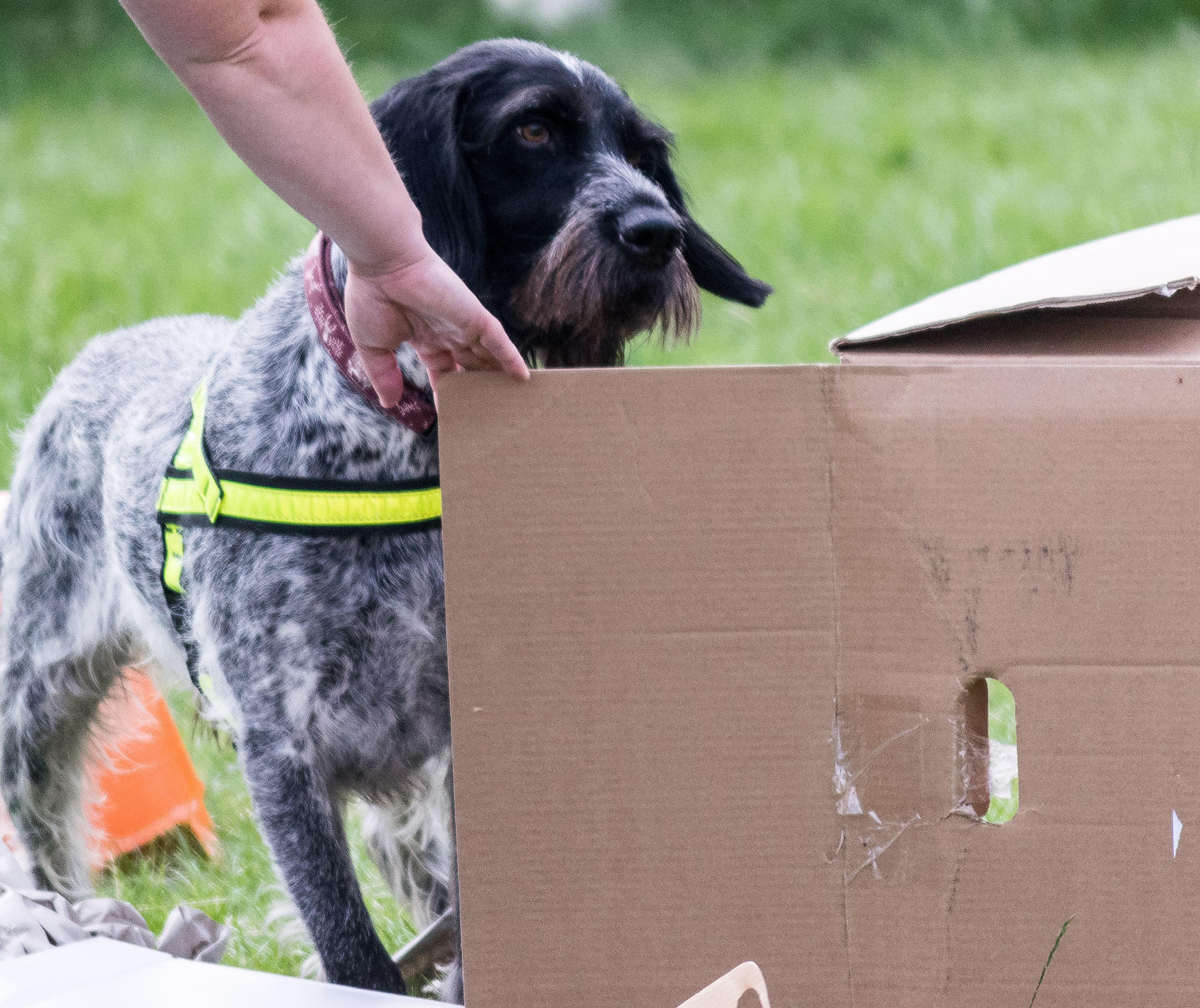 Masterclass - SAS Handling Skills
Great handling skills are essential for great scentwork searches. Understanding the effect the handler has on both the dog and the outcome of the search is fascinating. Masterclasses are your opportunity to deep dive into specific areas of scentwork and take your skills to the next level.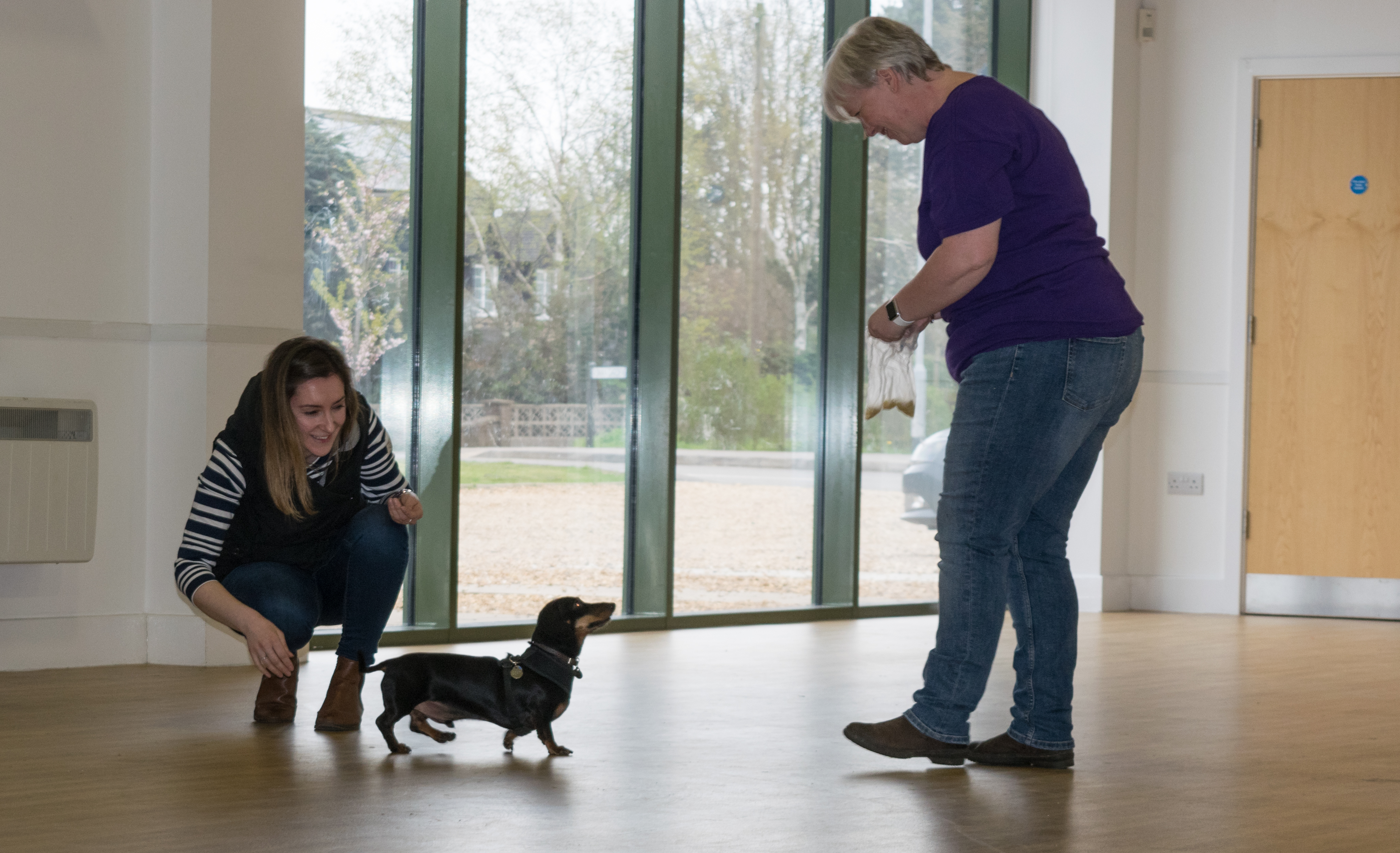 How to teach scentwork
Teaching scentwork to pet dogs and their people requires a very specific skill set. Your job is to bring out the detector dog in every team who walking into your training hall. In this course you'll find all you need to learn how to be a supportive, knowledgeable scentwork trainer. Plus I give you the tools to deliver an 8 week starter scentwork course to your clients, including learning goals for dog and handler, toolkit lists and a full set of client handouts.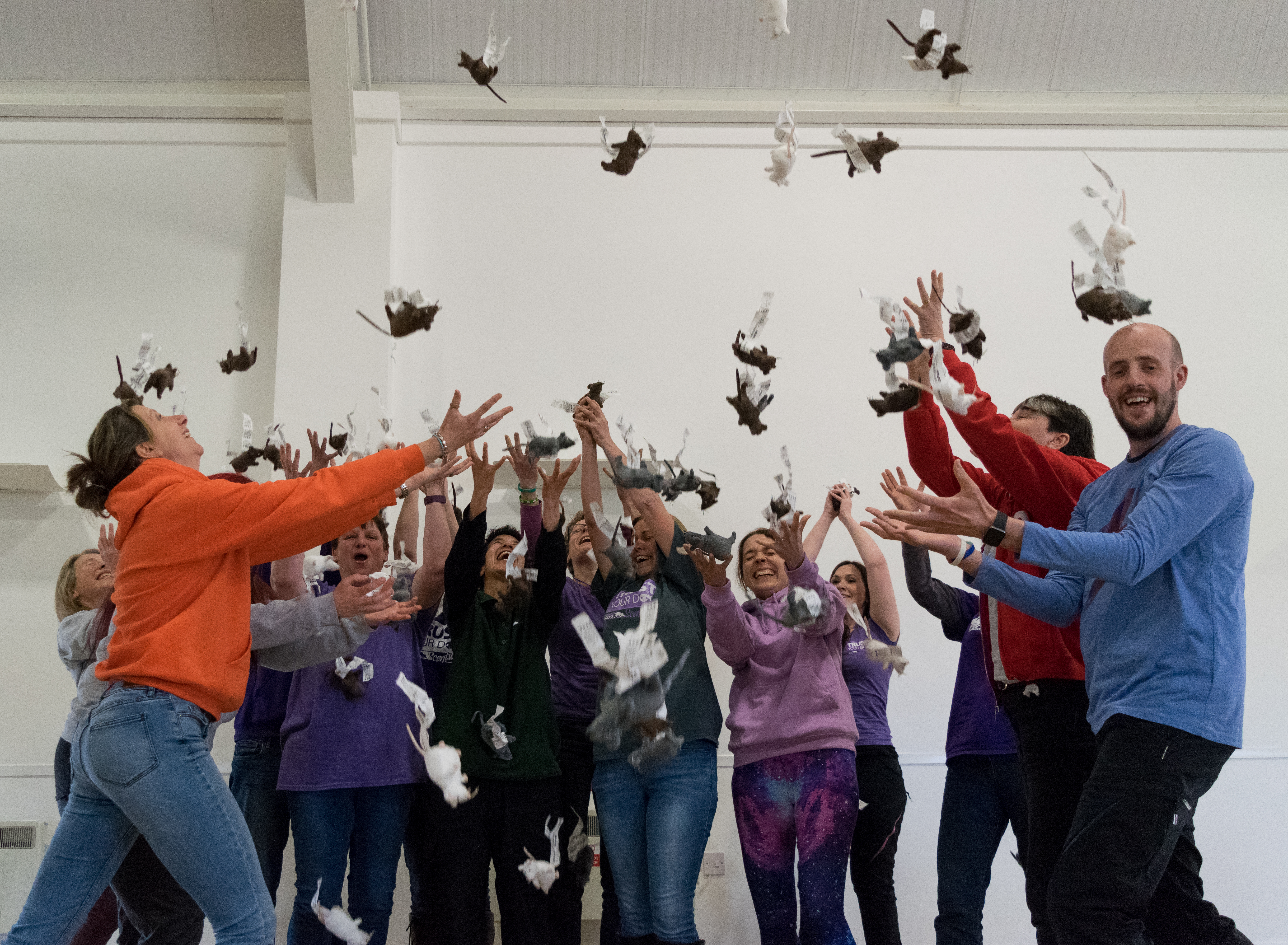 Scentwork Trainer Subscription Scheme
Dog training can be a lonely business. Think how much more supported you'd feel being part of a network of likeminded trainers. And think how confident your clients would feel to discover that you are part of a long established, reputable, forward thinking company. Display our logo to let them know they are in great hands.
This is your scentwork roadmap.
Take the Pro-Track,
not the fast track.
You've already taught your own dog how to search for a specific scent, now it's time to learn how to pass those skills on to your clients, to add scentwork to your list of dog training services and to grow your business into everything you dream it can be.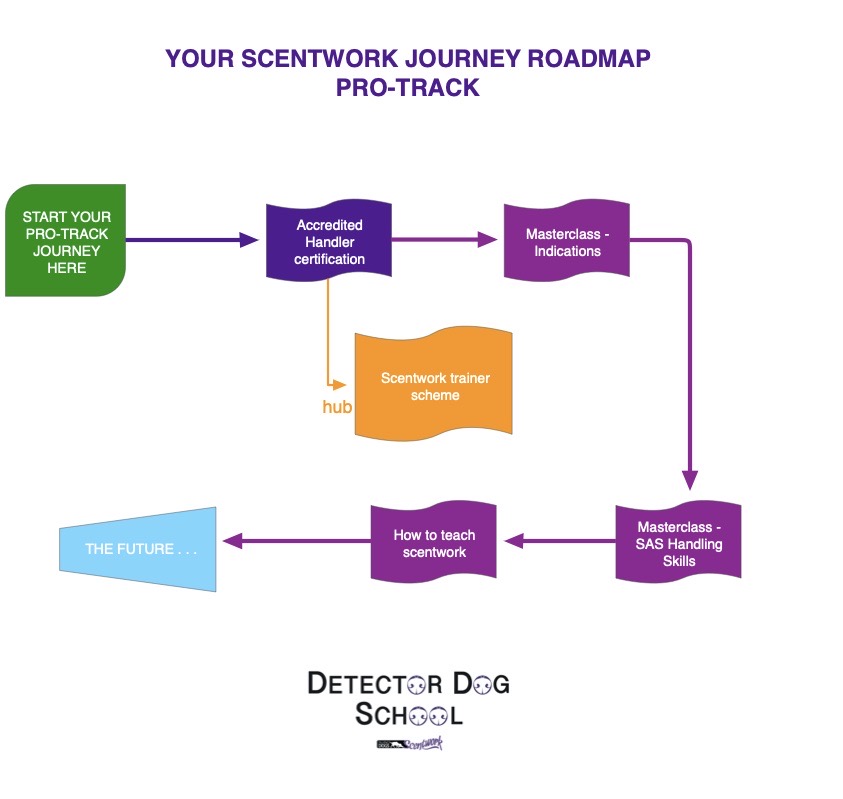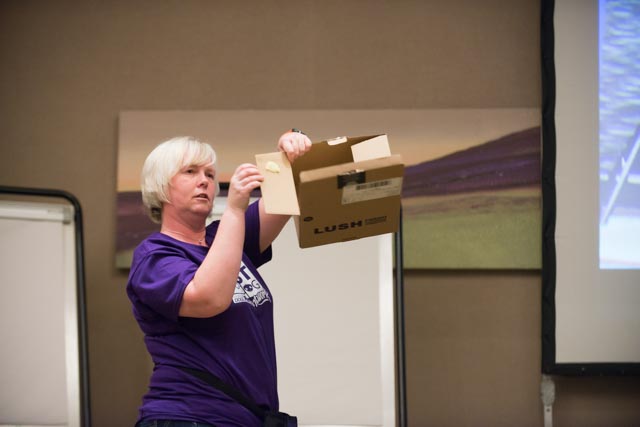 Hi, I'm Pam Mackinnon
and I've been teaching other dog trainers for more years than I'd care to count! Passing on the benefits of my knowledge and experience allows me to further improve the lives of dogs and their people by reaching an every wider audience thanks to the work of fellow trainers. Whether we meet at conferences, workshops or online, sharing information with colleagues like you is such a treat. Working together, we can give our best to all our clients, canine and human. I'm here for you, so let's get started!