Just wanted to say thank you for the call yesterday - it was brilliant and so useful and I honestly feel so much less alone in this now! 


Christina with George
What is Personal Coaching?
Whenever I'm speaking at a conference or delivering a workshop, I am always asked if I provide personal coaching sessions. There was a time when I had to say no. The nature of my work can make it hard to schedule time with individual clients rather than groups.
But now, with more people happy to work remotely, I'm delighted to be able to offer Personal Online Coaching. You can now have my undivided attention. A block of time set aside just for you and your dog. I can give you personalised feedback and help you discover the best way forward for you and your dog.
Because I know that sometimes you need to talk things over, clarify techniques or find solutions that are specific to you, your dog or your situation. This is your opportunity to do exactly that – with me!
I'd love to help you and your dog find joy and success through scentwork. If you are just starting out and would like reassurance that you're getting off to the best start or want to know more about which course would be best for you. Or if you are already on your scentwork journey but need help with a particular issue, or advice about what to do next, if you're stuck or are not sure how to help your dog work with you rather than going self-employed, I'm here to help.
Coaching is about bringing out the best in people, helping them to find their own way forward. So while I don't have all the answers, and even if I do I won't necessarily give them up right away, I will help you work to find them yourself. To realise your own potential. To find your own confidence to problem solve and trail blaze.
I generally split my coaching sessions into two parts. You can book single sessions to talk over your concerns or discuss plans. Often just talking through what has been happening, or what you want to happen, with an objective outsider can really help to clarify your thoughts. And help solutions appear. 
Or you can sign up for regular check-in sessions where you can:
be held accountable for reaching milestones
appraise your progress
lay the next steps in your scentwork journey
talk over your month as a way to process it and clear you mind fro that you can move forward
I can be your sounding board, your confidante, your scentwork partner!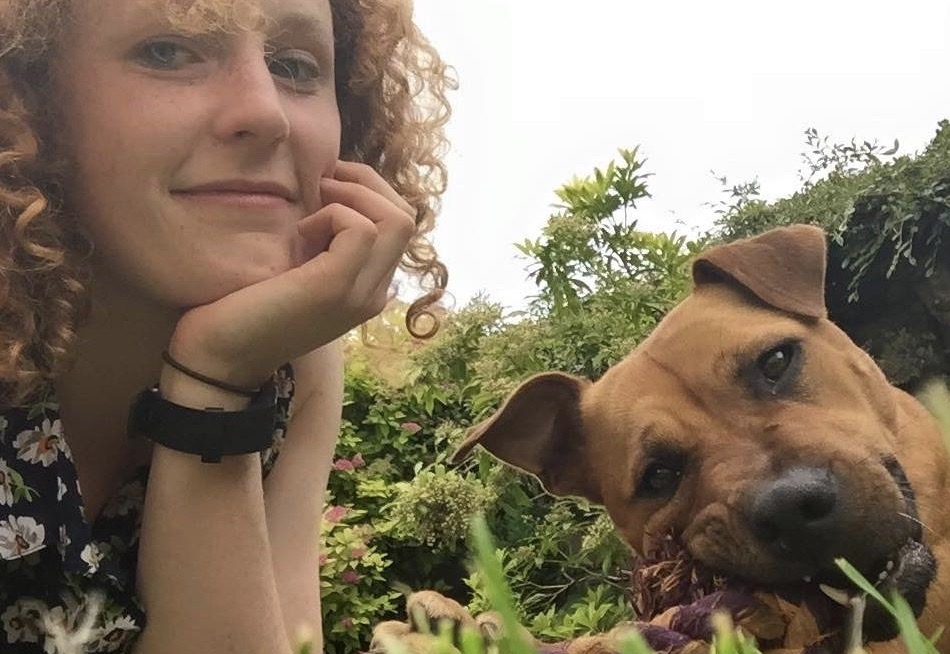 Pam is wonderful, so full of joy for the dogs as well as a wealth of experience and knowledge that she shares with the class so well.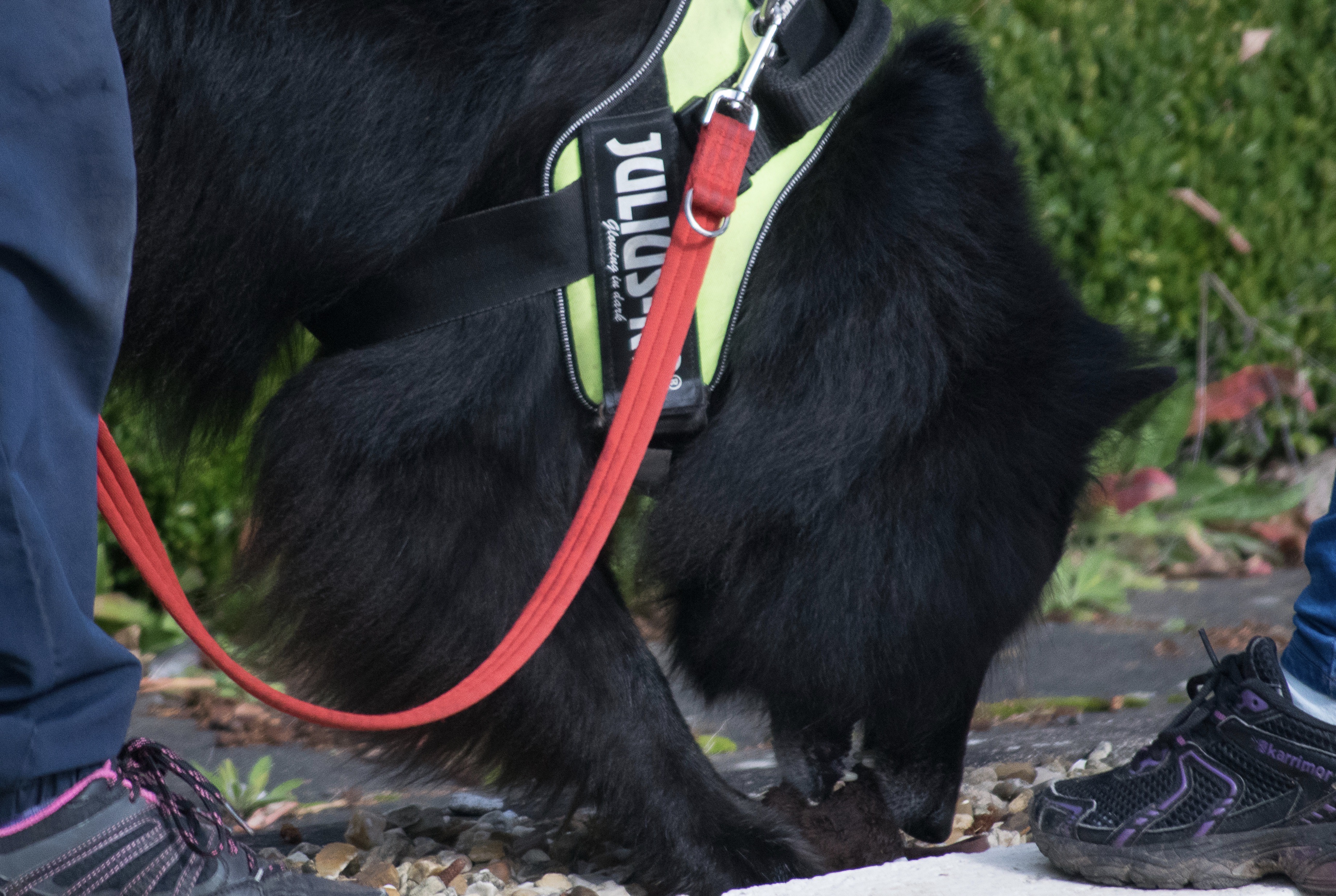 As a trainer you are patient and enthusiastic. Your knowledge and intuition of each dog and handler's needs is what made these workshops so enjoyable.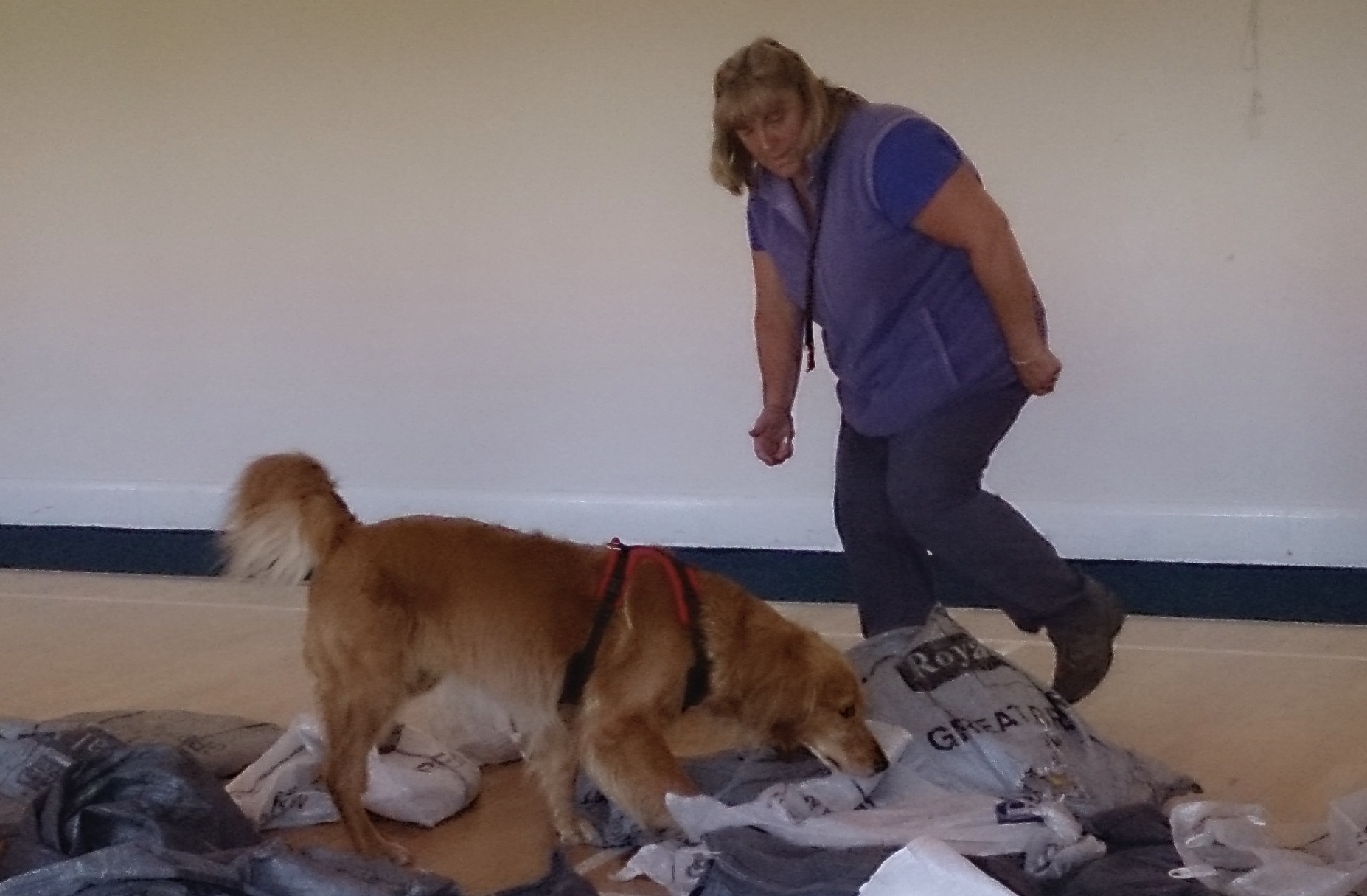 Pam is an amazing person with a terrific personality, and helps everyone achieve and leaves you wanting much much more. Go on have a go, you will never look back.
How do I book a coaching session?
It's so easy!
Just click the Book Here button below. This will take you to a new page where you can fill out the booking form. Tell me me a little about your scentwork experience and what you'd like to achieve from the coaching.
When you submit the form it will come to me and I can assess if I can help and if we will be a good fit. I will then email you to arrange our session/s and to take payment. 
And that's it! Once you're in the diary we can get to work. 
I taylor the coaching specifically to you and your dog so that you never have to worry about rushing or feeling pressured. I'm here for you and want you to succeed. So let's get started! Just fill out the form and off we go. 
Please note:
I can only take on a limited number of clients for Private Coaching at any one time, so if you would like to get involved, don't delay booking in with me - or you might miss out!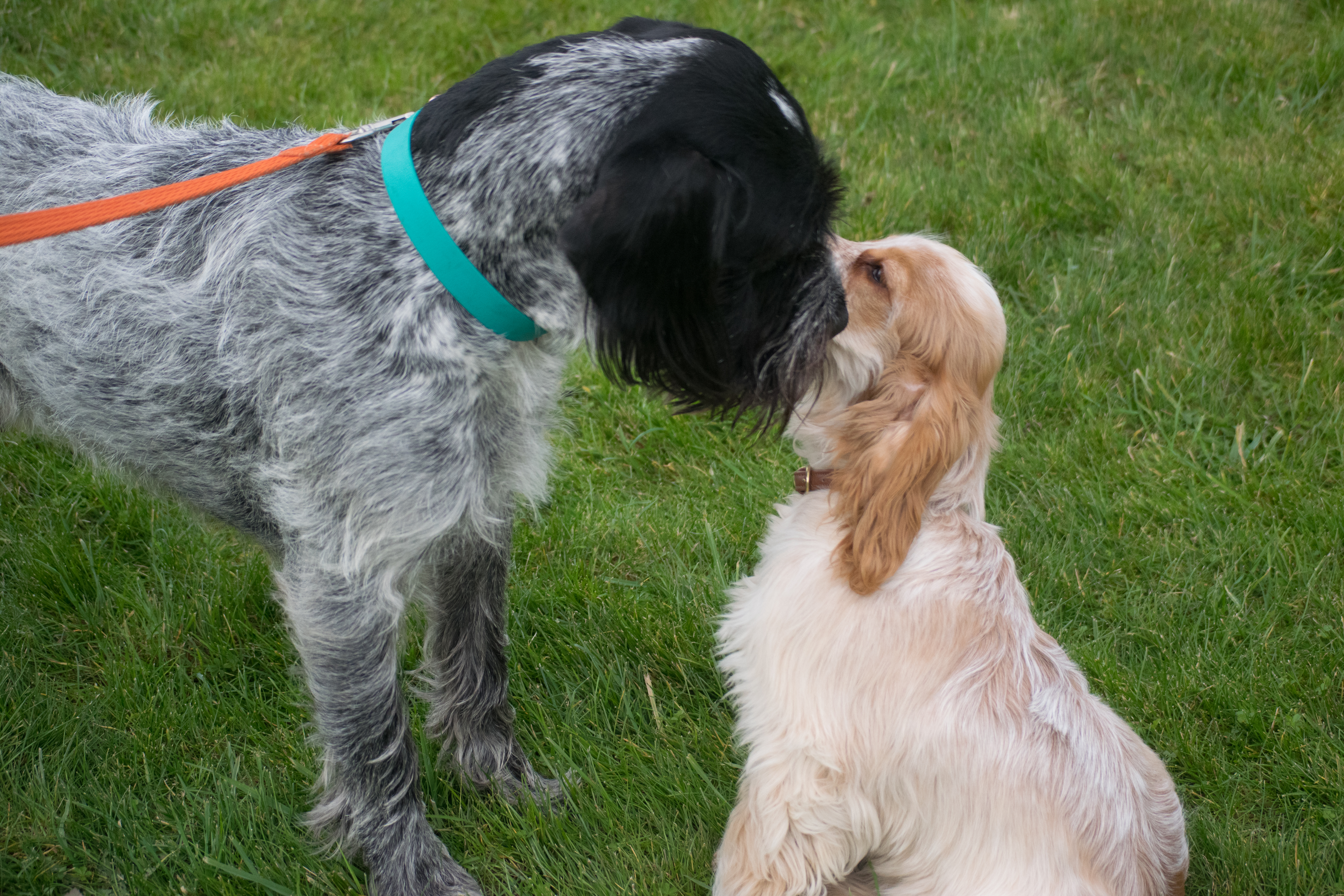 How do we 'meet' up?
With such a great variety of online options, we simply choose whichever works best for you. 
Choose from:
Landline phone
WhatsApp or Messenger
FaceTime
Skype
Zoom
We will use emails and texts to keep track of where we are and to touch base between sessions. 
My personal coaching fees are:
£40 per session
Save £10 by booking 4 sessions, £150 package
Book 5 sessions and get a 6th free! £200 package
Each session lasts up to 1 hour.
Full payment is required prior to the session/s.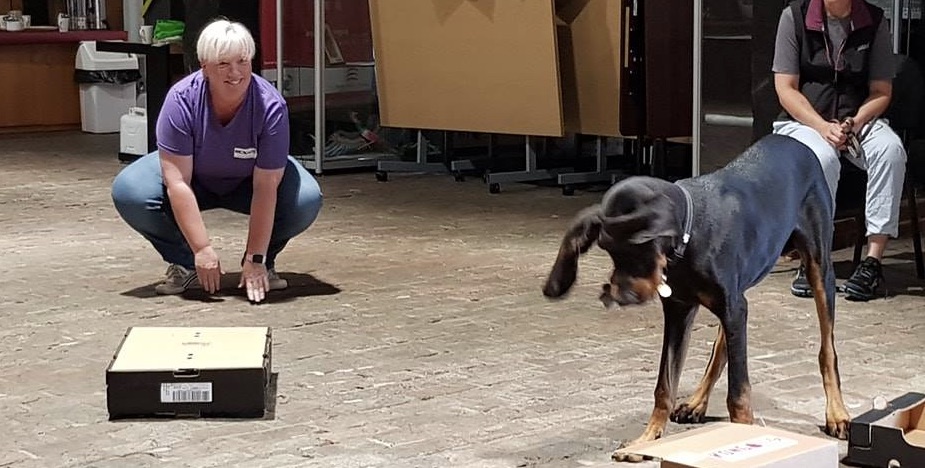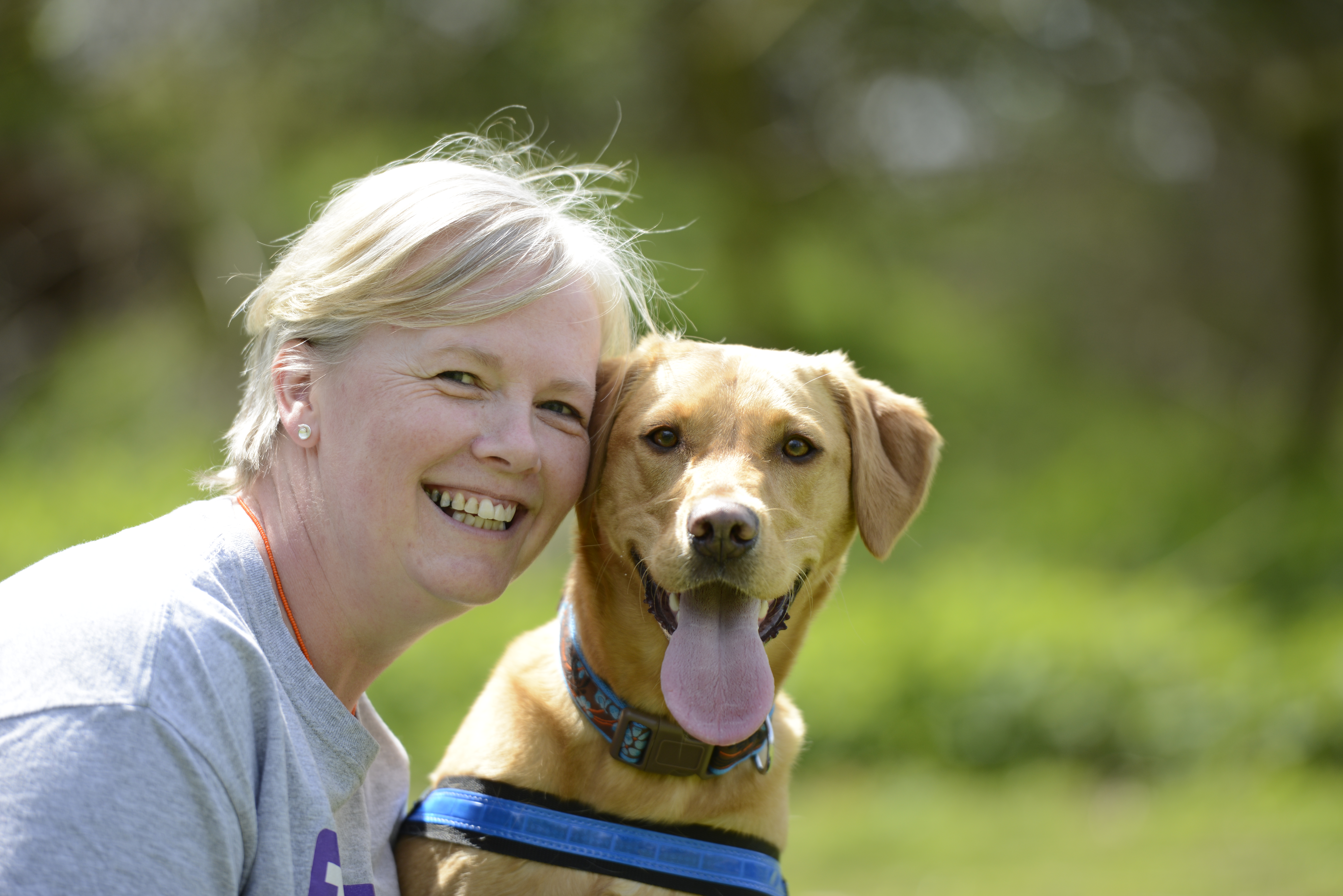 Why choose me as your coach?
It's a fair question and all I can say is that I have probably been where you are now. Remember that everybody, every scentworker, was a beginner once. So I too have been a complete novice. I remember well how it feels to be starting out on a new adventure. A mix of nerves, trepidation and excitement. I've built my experience with the help of those who have been there and done it.
Professionally, I've run set length courses, continuous intake classes, 121s, single and multi-day workshops. I've spoken at charity events and major international conferences, done interviews in print, podcast, radio and TV. I've written articles, blogs, books and courses. I've worked privately, in rescue, with assistance dogs and for government. So the chances are that wherever you are in your professional career, I've been there too.
And so, having been in your shoes, I know how best to help you move on, find solutions to problems, plan ahead and enjoy the process itself, not just the outcome. I'd love to help you get where you want to go. To be your coach. 
Frequently Asked Questions


Do I have to be taking one of your courses to have you be my coach?
No, not at all. You could be wondering which course to take, or you could have been working with another training provider, or you could have already taken one of my courses. I'm happy to coach you with whatever you need. Of course, my training preference is for Talking Dogs Scentwork® but my coaching is not exclusive to TDS folks.
How do I schedule my appointment?
Once I've accepted you as a coaching client, I will send you all the information you need for our sessions. 
Can I purchase coaching more than once?
Absolutely! If you find that you'd like more coaching sessions with me, simply book again. We can arrange this during our session.
Which coaching package should I choose if I'm working towards becoming a TDS Elite Trainer?
You need the 6 session package. Great value as you get 5 sessions plus 1 free session saving you £40 when you book this package. Please remember, these sessions are mandatory for anyone working towards becoming a TDS Elite Trainer