Your dog doesn't need to know anything to start Talking Dogs Scentwork® 
Literally no pre-trained skills are required!
But . . . some exercises can enhance your dog's performance, make the whole process more efficient, and make you and your dog's lives easier. Improving mutual communication and understanding is always advantageous both while you're engaged in scentwork and in your day to day interactions.
No more chasing around if she picks up random items during the search
No more prising the scented article from your dog's jaws
No more worrying that your dog will run away during off lead searches
No more frantic catches as your dog launches off platforms
No more tense searches wondering if your dog is going to run off


I use these valuable skills every day with my own dogs. They help us live together as a pretty harmonious mixed species family (2 humans, 6 dogs and 1 cat) For example:
Drop and retrieve help prevent guarding behaviour
Leave helps stop my dogs from eating waste on walks
Recall gives the dogs freedom and helps keep them fit
Stay let's me open the front door without them running into the street
And learning and practising them all keeps the dogs, and me, mentally and physically stimulated, strengthens our relationships and helps us communicate effectively thus avoiding frustration and misunderstandings.
Got a new puppy? Or a dog who needs a refresher? Scentworker or no, this course teaches all the foundation skills your dog needs. From play to stay, leave to retrieve and everything in between. Learn how to teach your pup by watching my pup Ettie. Or refresh and refine skills by watching the adults. There are bonus sections on teaching sit, stand and down, plus you get Jackpot, my guide to using food rewards in training. All training is fun, positive and effective. See how to teach skills right from the start and then watch how they translate to real life.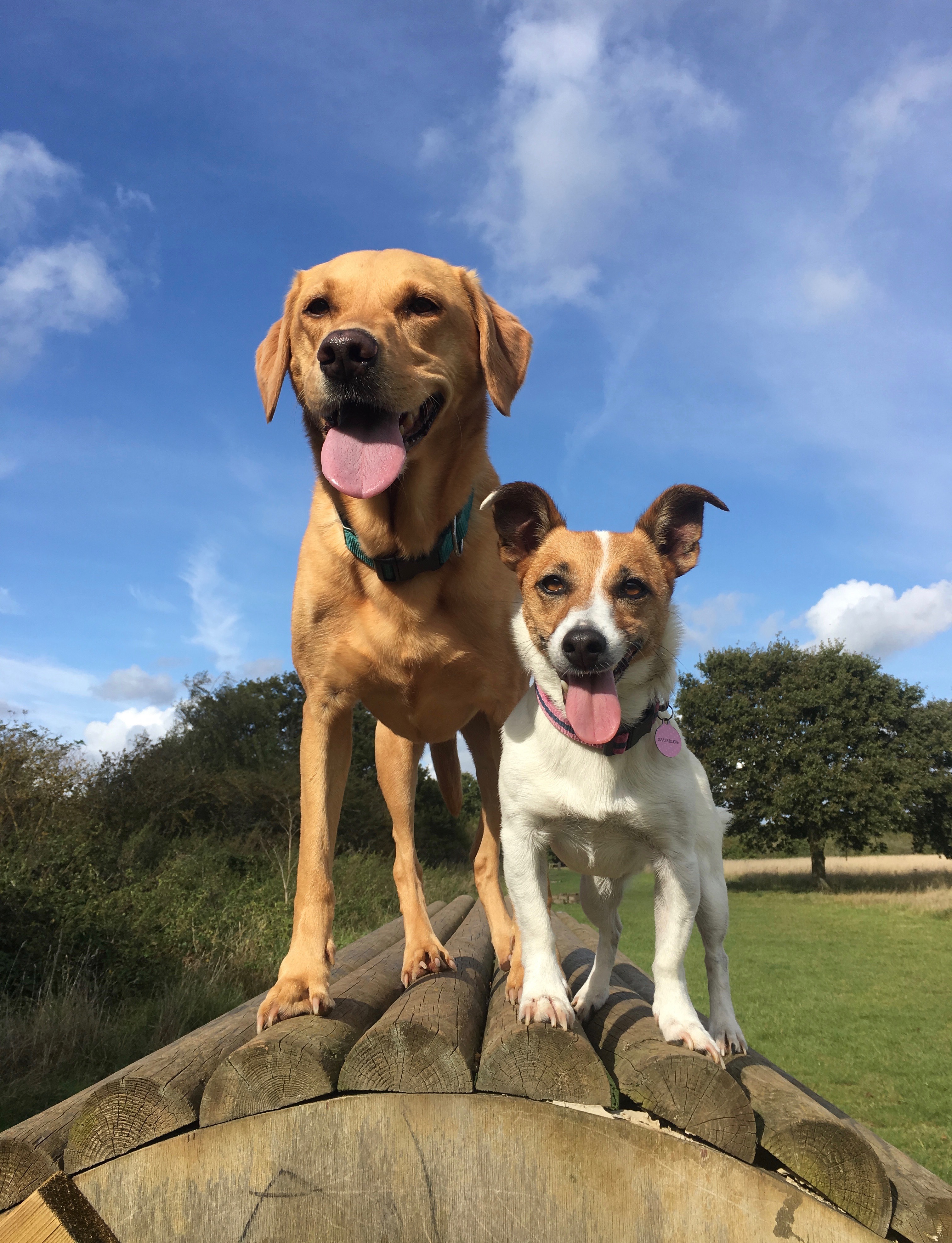 Teach Stay
Ask your dog to Stay while you set up the search area. Or when you want them to pose for a photo. She can wait for you to lift her off high surfaces. And can be happily patient while you hide her scented articles. This course is great value. It contains so many essential skills all in one place. I've made is easy for you. No travel, no waiting, no rush. Such a great price for such valuable skills.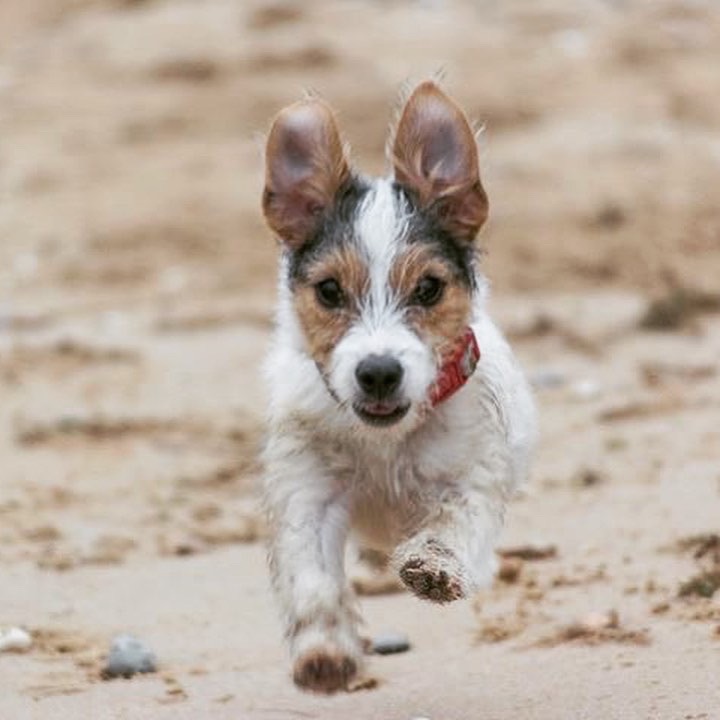 Teach recall
Ask your dog to Come to you when she is leaving the search area. Or when she is running on the beach.
If you truly want your dog to be able to run, play, swim and sniff with freedom, recall is a must have skill. Learning this skill is priceless.
Your dog can exercise fully without you getting caught up in cumbersome or restrictive leads. And you can relax while she searches in outdoor areas safe in the knowledge that you've taught her a really reliable recall.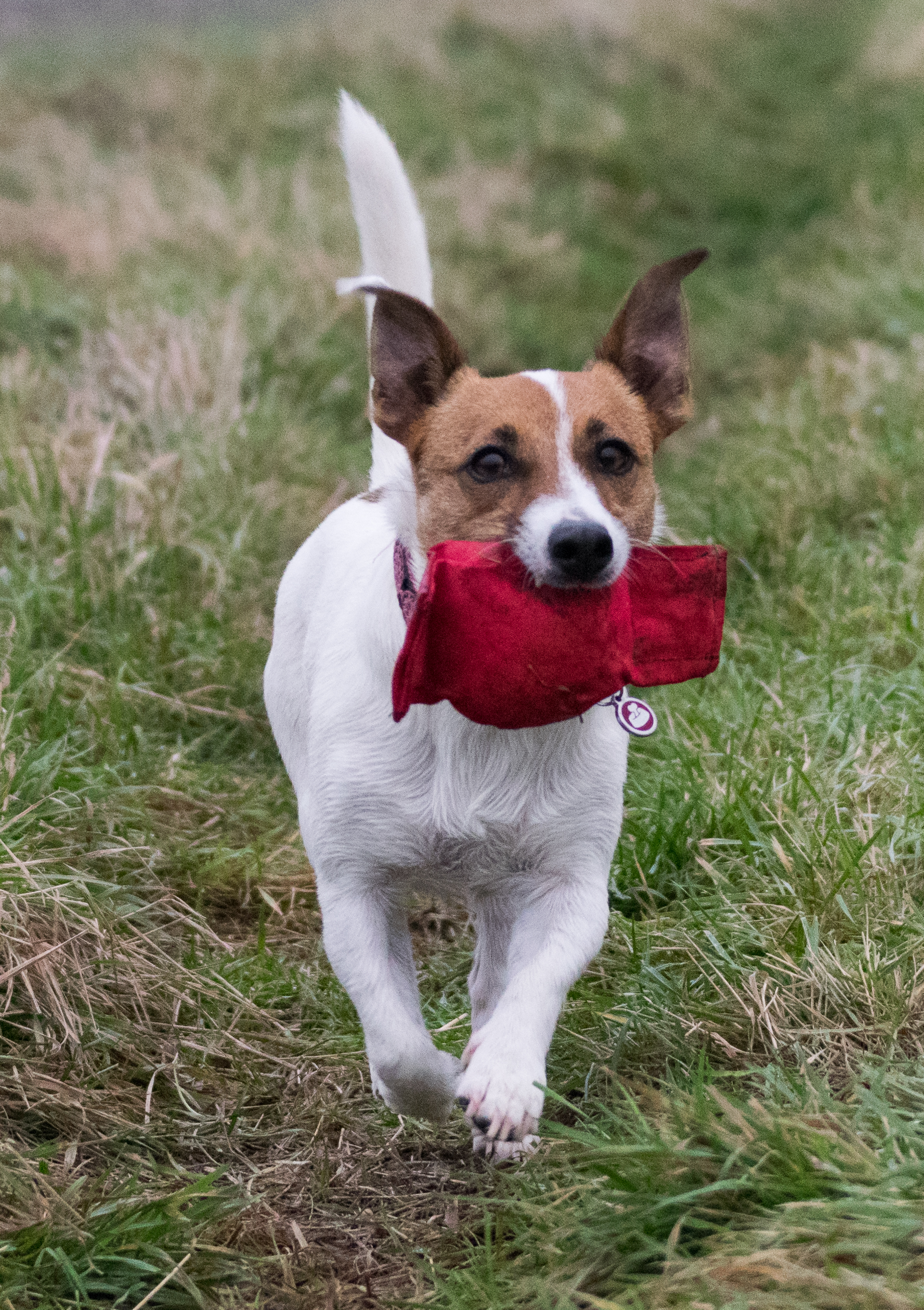 Teach retrieve
Ask your dog to bring you the scented article. Or fetch a toy. The value of this is never ending. Toy play is a wonderful way to be physical with your dog without wrestling. I'm giving you so much in these lessons. Cheaper than travelling to classes, this course teaches you how to use retrieves for exercise, and to work brain and body.
Whatever life stage your dog is at, you will find these exercises super useful. 
All the training methods I use are reward based and are suitable for
young pups, teenagers, adults and seniors. 


Your dog shouldn't notice a difference between training and playtime 
so all exercises are pleasurable, rewarding and effective.​​
Let me take you through how to teach these super useful, some may say essential, skills.
There are around 5 hours of video in 15 lessons that take you through each skill step-by-step. All are supported an enhanced by downloadable course notes. With the help of six dogs of various ages, breed and experience, you will see how each skill can be taught right from the start. 
Plus I've added two bonuses. You get 'Jackpot' my best selling guide to using food in training. And I'm giving you a bonus video lesson to learn how to teach the three basic positions: Sit, Stand and Down. This gives you a fantastic all encompassing course, without having to attend a single class.   
Learn:
How to make giving treats more fun
How to discover what games your dog wants to play
How make the game the reward
How to build trust so that your dog wants you to take her toy
How to teach your dog to carry items
How to break exercises down into small achievable chunks
How to teach a relaxed, reliable stay
How to teach a release cue so that your dog only moves when you give the word
How to teach your dog to want to come back to you
How to use a recall whistle 
How to use food rewards like a pro
How to communicate clearly and effectively with your dog
How to teach your dog foundation skills and beyond
How to identify and respond to resource guarding
Behind the scenes preview of this course
This course is jam packed with content. There's no padding, no sales pitch, it's all top class content that you can start to use straight away. To give you a flavour I thought it'd be fun to take a behind the scenes look at the course as you'll see it when you enrol.
Everything you want
You want your dog to want to come back to you
You want your dog to want to bring her toy to you
You want your dog to want to play with you
You want to give your dog freedom


You want to spend your time well
You want clear steps to success
You want to enrol today
You can now access all areas!
Have you heard about the Super Scentwork Subscription? Listen up! As a Super Scentwork Subscriber you get access to all of my courses (including this one) and resources for as long as you are subscribed. Buying these separately would cost you over £1500 and I can't even begin to quantify the value of all their content! But for just £30p/m you can get all the courses. And resources.
Yes, you also access to all of the downloadable resources I have developed. This 'done for you' library of resources includes infographics, trackers, guides and books. I'm always adding new resources, such as the brand new TDS Scentwork Workbook, which you will have access to the minute they're available - and at no extra cost.
What are you waiting for? Click below to subscribe now!

EXAMPLE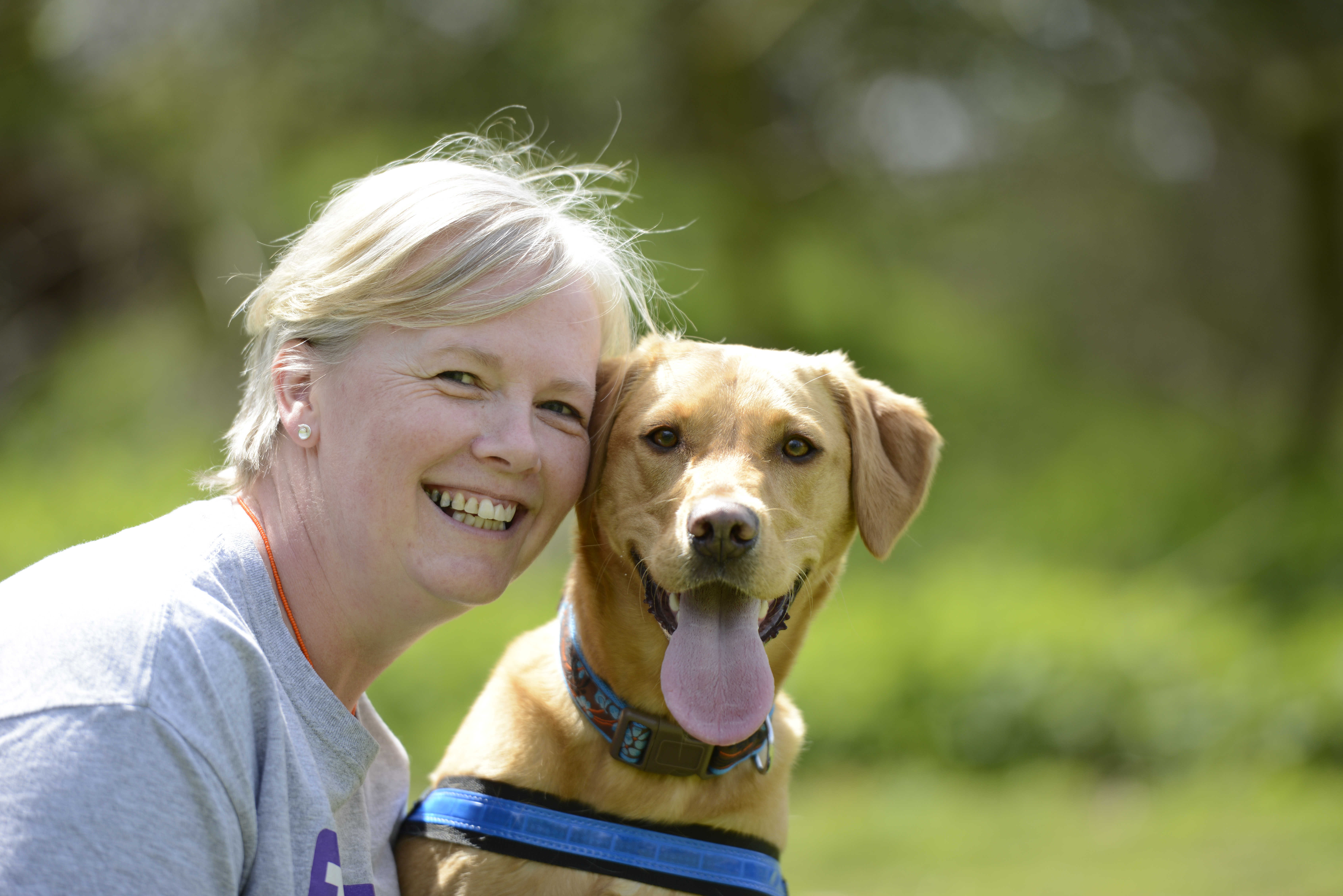 Teaching these skills has been my bread and butter for my whole career. I'm giving you the most effective, easy to understand methods that I've found. Training without fear but with efficiency is a win-win outcome. You and your dog can enjoy the process of learning. And to have a dog who is well trained, happy and a pleasure to be with is the ideal outcome. By breaking complex exercises into small manageable steps I've done all the hard work for you. Now you get to do the fun part!​