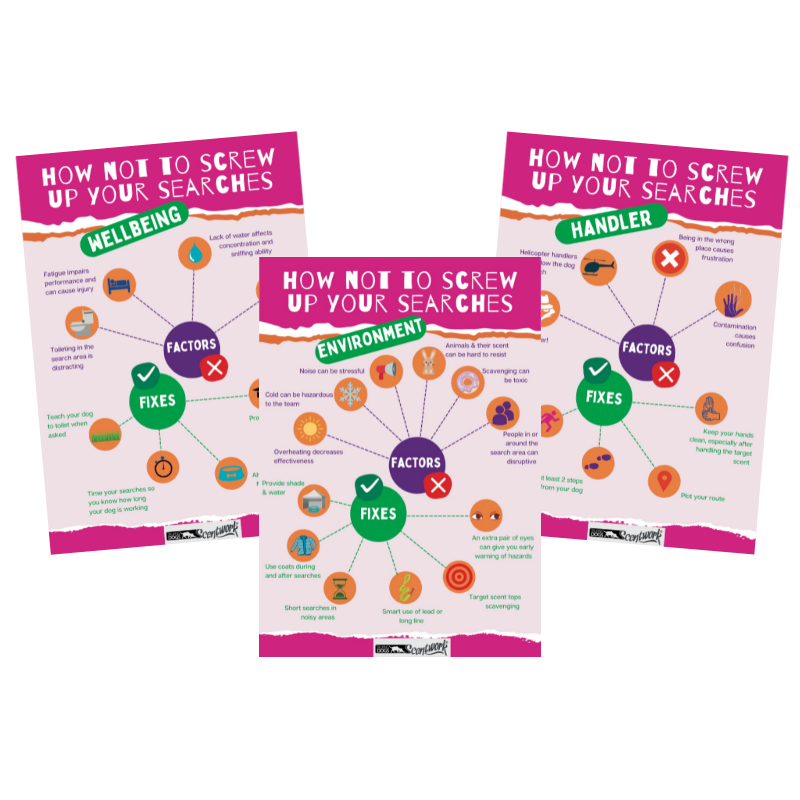 How not to screw up your searches

Another great scentwork trainer resource, or personal reminder, to keep you and your dog on the right scentwork track. Factors & Fixes aka How not to screw up your searches infographics comprises three pages each dedicated to a different section: Wellbeing, Environment and Handler. Straightforward, full colour, graphic reminders of potential issues and how to fix them. 

Did you know . . .

. . . that this infographics set is included in the Factors & Fixes ebook? If you buy the 47 page ebook that gives full explanations of all the factors and their fixes, these infographics are included. The book is fully downloadable. It includes links to resources and information to support all my advice and tips.

Priced at just £6.75 ( only £3.15 more than purchasing the infographics alone) you get even more bang for your buck.