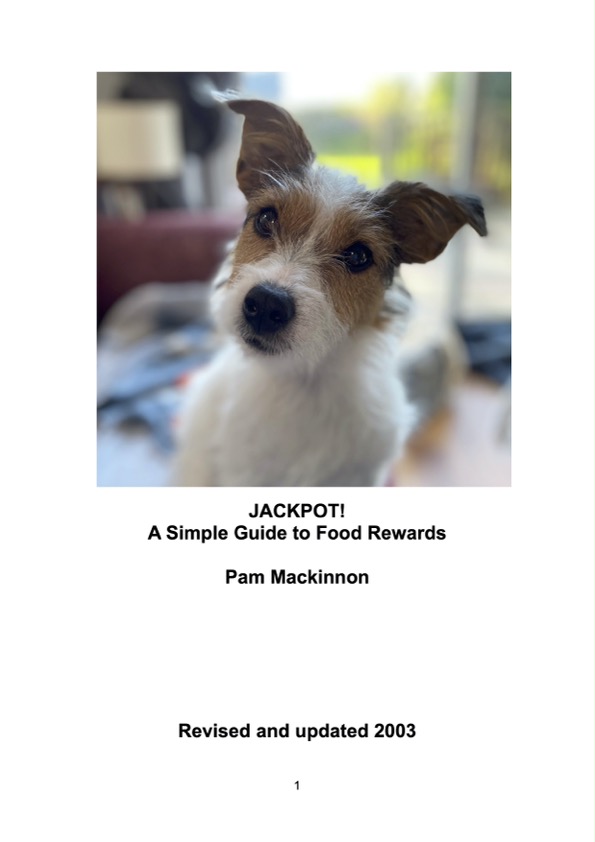 A little classic

When I first started using food rewards in training I was given very little advice on how to use it effectively. I learned as I went along, picking up tips here and there. After much study and practise, I discovered that food is perhaps the most useful training tool. Then, when I started running my own training classes I found that a large chunk of my time was being taken up with explaining the fundamentals of effective food use. If I'd had a food guide to give to owners, we could spend more time training and less time talking.

And so I wrote this guide. This little 9 page booklet hit the right note. A staple on required reading lists for numerous dog training organisations and courses, it quickly became the go to guide. I revised it in 2003, making only a few tweaks. Using food rewards is a science and the science hadn't changed, so no need for big changes to the book.
When I stopped running dog training classes, I stopped publishing the guide. But now I see that it is as relevant, and required, as the day I wrote it. So here it is, in digital form.


Get this booklet free!

Jackpot! is included as a special bonus in the Support Skills course. This course teaches all the foundation skills needed by all dogs, in and out of the scentwork search area. A fantastic all encompassing course, without having to attend a single class.  

Lessons include:

How to build trust so that your dog wants you to take her toy
How to break exercises down into small achievable chunks
How to teach a relaxed, reliable stay
How to teach your dog to want to come back to you
How to use food rewards like a pro
How to communicate clearly and effectively with your dog
And much, much more!