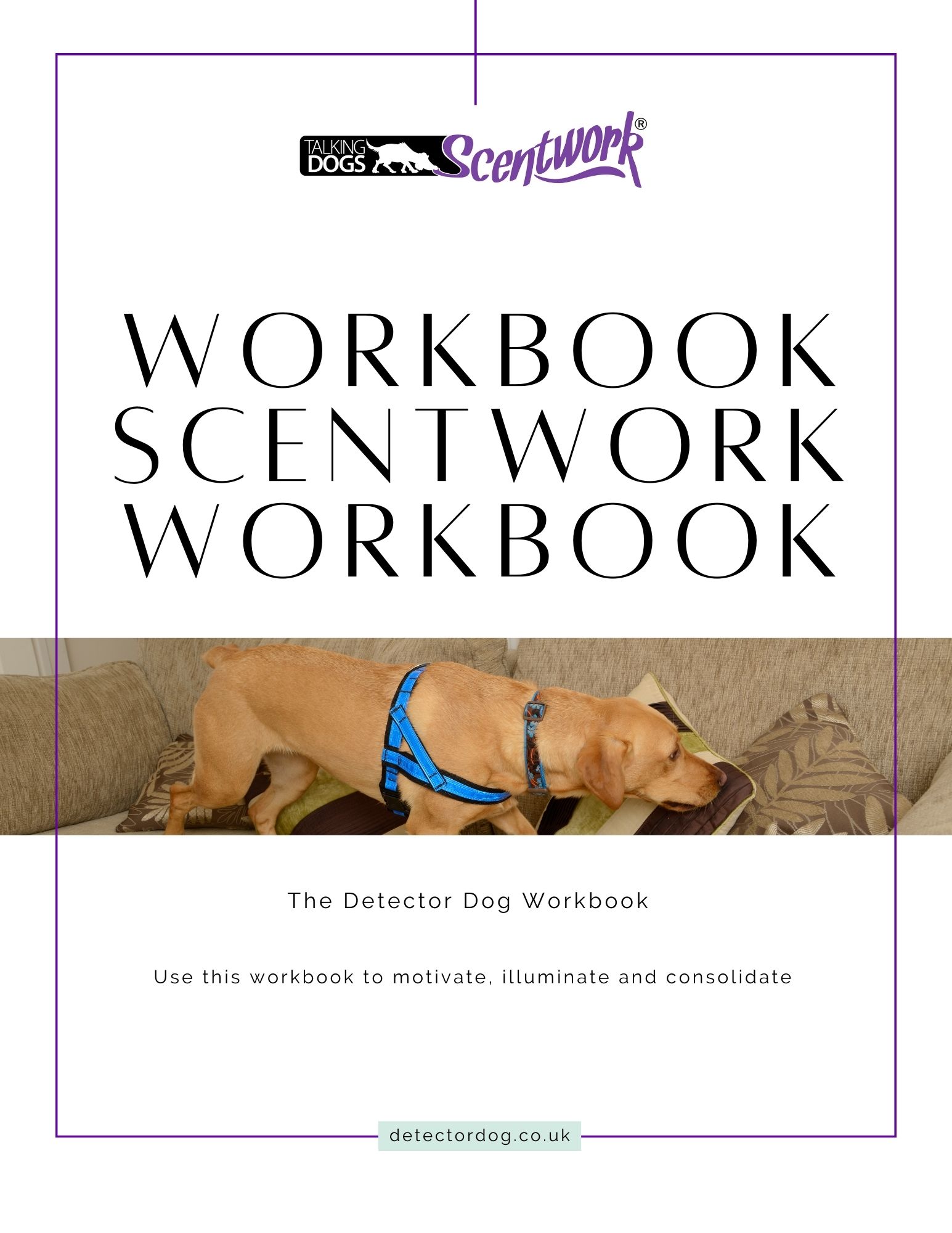 NEW! TDS Scentwork Workbook

The course workbook that will streamline your scentwork journey.
Scentwork is fun. That's the point. But if learning how be a scentworker is a drag, that defeats the point. I've made this workbook to help you stay on track, to motivate you to push on and to make it easier to remember what you're learning. Think of it as me sitting on your shoulder, your own personal cheerleader.

I've designed this six course workbook as a companion resource to both the in-person scentwork training provided by Talking Dogs Scentwork® and my online courses in Detector Dog School. You can follow along as you complete each in- person workshop (S1-S5), or each lesson in the 6 core online courses. It all slots together making learning a seamless experience. Prompts, practises and puzzles to motivate, illuminate & consolidate.

103 pages, A4, supplied as a PDF
Here's a sneak peak at some of the content:



Tell me more!
This workbook is for everyone who enrols on any of my core courses:
Teach your dog to sniff!

Essential Scentwork Skills

Baggage Searches

Increasing the Challenge

Vehicles Searches

Design the Perfect Search

And for those enrolling on the equivalent in-person courses:
Scent 1 - Scent 5


The workbook follows along with all the courses, giving you tips and reminders, puzzles and practises, challenges and reflections. The idea is that you fill in the worksheets as you follow each course.
How to use it

This workbook is supplied as a PDF. This allows your to print it out, You can print out the whole workbook or just specific worksheets.

Or you can upload it to your favourite note taking app, such as Goodnotes or Notability, which will allow you to complete (most of it) digitally.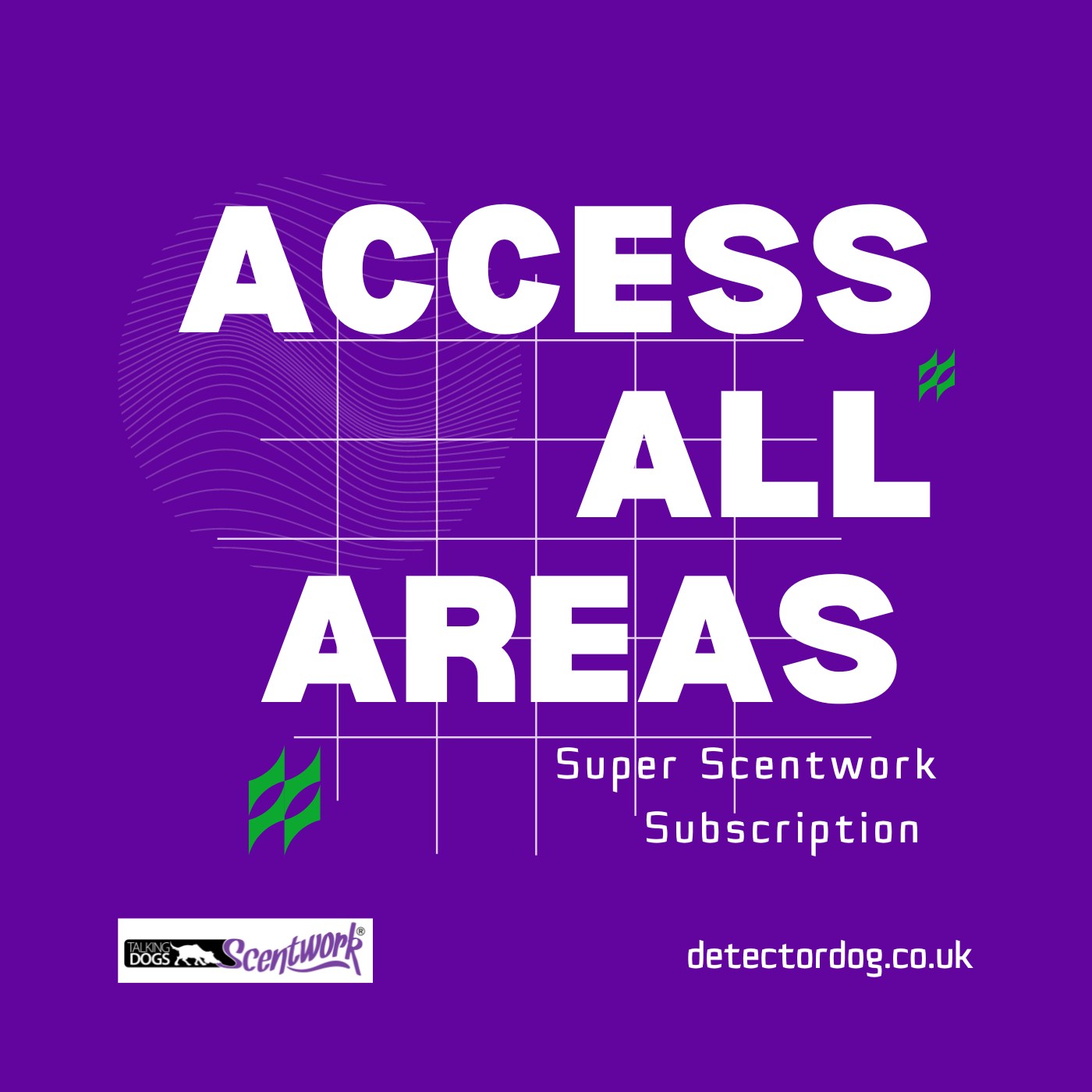 Included with the Super Scentwork Subscription


This six course workbook is included with the Super Scentwork Subscription. For just £5 more you can get the workbook AND all of the courses. Now that seems like a no-brainer to me. Hit the button below to subscribe now!