1. Welcome!
Hi, and welcome!
This is where your scentwork journey begins. It's such an exciting time, I remember it well. Of course you have the advantage of working in a familiar environment with your own dog. The polar opposite of how I learned with the Royal Air Force Police. It was wonderful training but very scary for a young dog handler. You have nothing to fear. You will have my support throughout your course and I can assure you, I'm not scary.
Stay in touch
You can comment at the end of any lecture or email me at any time on [email protected] .
You can also join our exclusive Instagram group. This private group is only open to Detector Dog School students. This is where we can share our scentwork journeys, inspire each other and stay connected as we learn with our dogs. It is also where I will have live sessions where you can ask questions in real time, talk through challenges and dig even deeper into the world of scentwork. You can search on Instagram for Detector Dog School or you can click here to be taken directly to the account. Then just send a request to follow and as soon as I verify your status I'll open the door and welcome you in.
Don't miss out
Hopefully when you opened your account, you ticked the box that allows me to contact you. This means that I can contact you to let you know about course updates, let you know about new courses, special offers and send you my useful blog posts. I will not spam you or pass your details to anybody else.
If you've not given permission for me to send you information, I'm afraid you'll be working in splendid isolation. Don't be offended that I'm not contacting you to see how you're getting on with the course. You have to give permission for me to do this. To make sure you've ticked the box, go into your profile and if it's not ticked, tick the box now.
Talking Dogs Scentwork® Manual
For more information and to support your learning, I recommend purchasing my Talking Dogs Scentwork® manual.
It is not required reading in order to achieve success with this course, but is a great resource which expands on my techniques and will help your skills both now and in future searches as your experience and skill increase.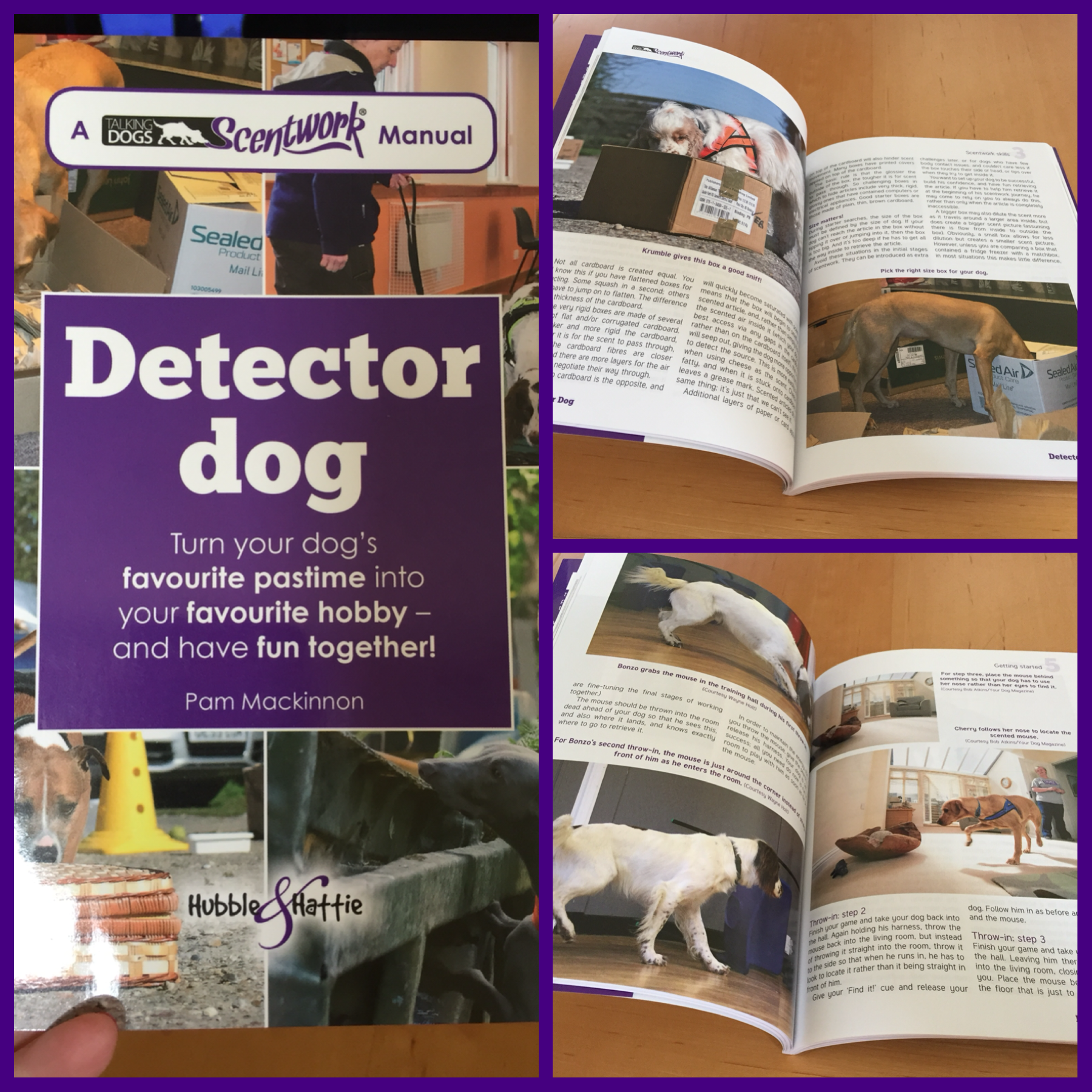 Teach your dog to sniff!.pdf
As a thank you for signing up, I'm giving you the TDS Detector Dog Search Workbook for free! Download it below.
TDS Detector Dog Search Workbook by Pam Mackinnon.pdf